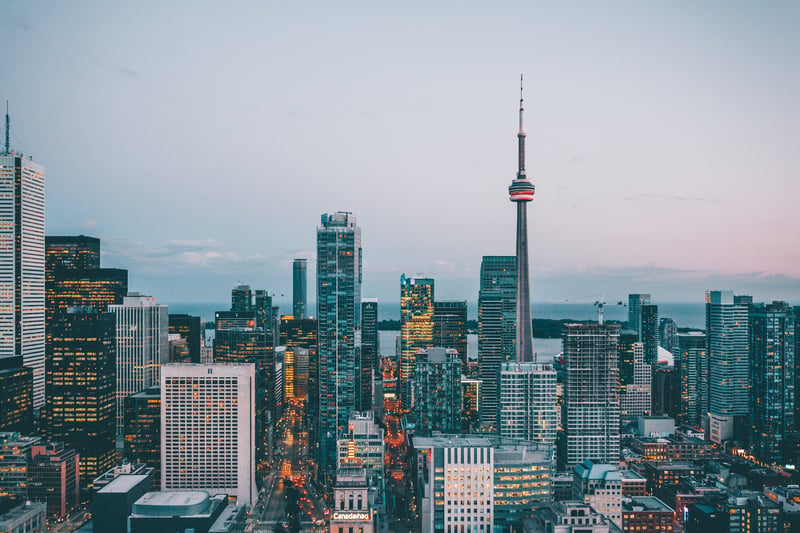 Last month, Brendan Shanahan informed the media that Lou Lamoriello would not be continuing as a General Manager of the Toronto Maple Leafs. It doesn't get talked about enough, but Shanahan is the stable foundation upon which our new franchise has been built. He's the reason we are where we are today, and here's why:
When Brendan first came in, what was his first move? That's right, nothing. He watched. For a whole year. He didn't come in with preconceived notions or the desire to tear everything down right away. He carefully observed and absorbed every element about the club's approach to hockey. Credit to him for being thoughtful and methodical in his planning – he recognized what was becoming readily evident to all of us fans – this team did not have a winning culture. From top to bottom, we were trading on our laurels – we're the (second?) biggest NHL franchise and we know what we're doing. We're going to keep doing things the way they have always been done, because we had success at it … 4 decades ago.
The path to rebuilding a winning culture would require the hardest decisions and maneuvers to make it happen: fire everyone (almost), tear everything down to the studs, and rebuild. Having an ownership group with a combined market cap of ~$80 billion certainly doesn't hurt.
By the way, a quick side note on ownership: The fastest way for Rogers and Bell to earn a return on their purchase of MLSE is to increase the value of the advertising rights. The most effective way to do that is winning. Making it to the dance and playing to win for Lord Stanley's mug (or whatever equivalent there is for all of MLSE's franchises). Of the top 15 bestselling jerseys in the NHL this year, 10 represent players who have played in the Stanley Cup Final. If we use that as a proxy for eyeballs, it's pretty clear that fans like to watch winners. More eyeballs, means more advertising dollars. It's not a surprise to me that the Leafs, Raptors, Toronto FC, Marlies and 905 are all contending to be winners in their respective leagues.
It feels like (I don't know this for certain) that Brendan was given carte blanche to do whatever he needed to, to build a winner. He focused on all the right things, the things that rarely get talked about. He brought in a GM who knew how to instill culture and wouldn't be afraid to make it clear that the consistency would come from the top down (management), not bottoms up (players). He brought in new scouts that matched the organizational desire for speed and skill. He bought into analytics, and hired a whole squad of number crunchers. He invested in an NHL leading sports science program. He filled the organization with perennial winners (Babcock, Dubas, Hunter, Keefe) and got them the support they'd need to spread the culture (Marleau, Hainsey … guys who do it right every day). He's continued skills training (Barb Underhill), and essentially made Toronto a place that players should want to play.
Shanahan can't do it all, but as any CEO would tell you, hiring great people is the best way to get most of what you want done. You could argue there have been a few minor missteps (Zaitsev contract, Polak again, term on Martin's deal) but nothing that has taken the franchise off its trajectory of being a perennial winner. Shanahan hired people who share his vision for building a contender that care about winning like he does, and have the stones in a media crazed market to dig in their heels and hold steady.
What fascinates me the most, and is starting to become clear as we see the rebuild unfold, is just how meticulous he's been, how much foresight he's had in all of the decisions made. As we heard today, "Three years ago, Lou and I agreed on a contract that would see him serve as general manager of the Maple Leafs for three years and then transition to senior advisor for the following four years." Did he say to himself three years back "I need a guy who can make get results, get rid of our deadweight contracts, and be impervious to player demands", find Lou, and then say "but he's not the right guy for 8 years, so let's make this a 3 and 4 deal, so I have the flexibility to make changes at that time?" I mean, jeez, that is some long term thinking right there. As long as I've been alive (a paltry 31 years) I've never seen that in this organization. It's always been about the next 1 to 2 years – maximize what we can do now, so I can keep my job and hopefully bring glory to a city that's been deprived for far too long. It took a real leader, someone with the stomach for pain, the vision for success, an unflappable and steady demeanor and of course, the unrelenting desire to win to lead us here today.
Sure, the playoff loss stings, and we had a real chance to break into the second round. Sure we're going to lose some key UFAs and maybe even take a step back next year baring certain signings (e.g. Tavares or Carlson) but based on his track record, I can say one thing with a reasonable degree of assuredness: the calls for trading William Nylander or Mitch Marner for defence will fall on deaf ears. Those are elite players that we need to win championships. That is the old regime's way of thinking about how we can get better in the next year or two. And to me, Shanahan doesn't care about that (to an extent) … he wants to be good for the next 20 years. And as a lifelong Leafs fan, that sounds pretty swell to me.
That's why I'm ready for the Kyle Dubas era to begin. Lou Lamoriello did an exceptional job at the tear down (See: Trading Dion Phaneuf without retaining any salary), but the build up has not been as impressive. It's time to let Dubas represent the new waive of progressive, forward thinking hockey executives, in much the same way that Theo Epstein brought a World Series to Boston and Chicago after 80 year droughts.
Trust the #shanaplan and you will be rewarded.