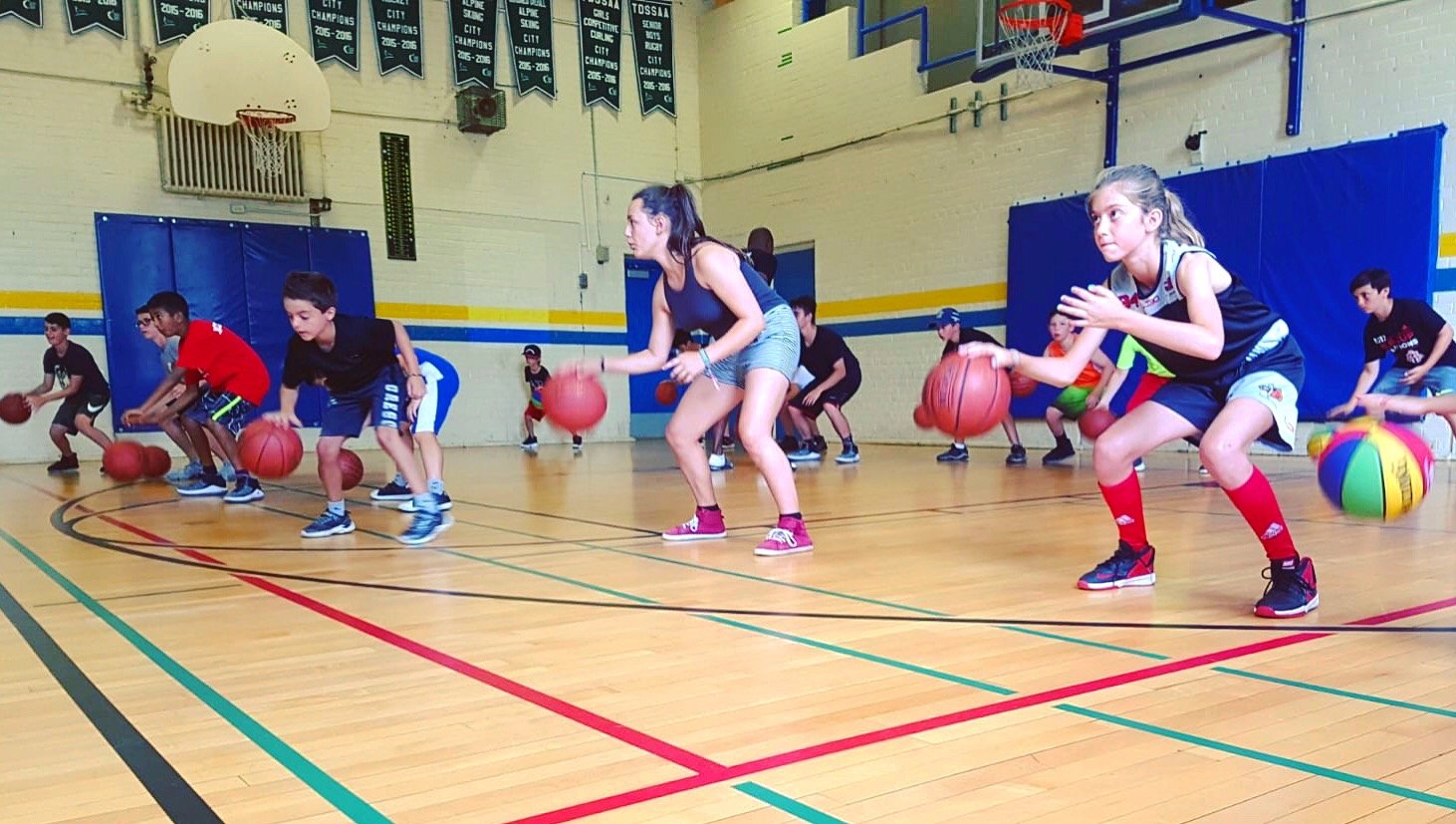 Here at True North Sports Camps, we really, really like sports. Especially our Toronto sports teams. So when the Toronto Raptors defeated the Milwaukee Bucks in Game 6 of the Eastern Conference Finals, to advance to the franchise's first ever NBA Finals, it was a BIG deal for our staff.
From the days of playing at the Sky Dome, to the Vince Carter era and the most recent run lead by Kyle Lowry and Kawhi Leonard, there have been a lot of highs and lows in the history of this franchise. Combined with Toronto's 26 year finals drought in the four major North American sports, the city is ready to explode with excitement. In order to help put this in perspective, we decided to speak to some of the members of our team to get a sense of what this means to them.
---
Gabriel Diamond - Co-Founder: "When the Blue Jays won the World Series in 1992 and 1993, I was just 5 and 6 years old. But those two magical seasons were unforgettable, and made me the die hard baseball fan I am today. It's what inevitably led to me playing and coaching baseball the rest of my life. Win or lose, that's the type of impact that this Raptors season will have on kids throughout Toronto. Vince Carter helped put Toronto on the basketball map, and now Kawhi Leonard and Kyle Lowry have a chance to inspire the next generation of basketball fans."
Blake Koester - Director of Operations: "As I'm writing this, I'm having an internal debate with myself "should we be celebrating just being in the NBA finals?" Obviously the answer is no and when Kyle Lowry said "we aren't satisfied!" I truly hope he meant it because all my life being a Toronto Sports fan I've felt that just getting to the "dance" or being on national TV has been enough for some. When I reflect back to myself as a young kid the word should be described more as "recognizing" instead of "celebrating" . Recognizing where we are and the impact it will have on Canadian basketball. If Vince Carter inspired so many current Canadian NBA players just imagine what the next wave will look like. I still remember idolizing Vince Carter, almost obsessing over him, whether it was school projects about him or buying his shoes, he captivated my attention more than any other Toronto athlete ever has. I sit here today reflecting and appreciating where the Toronto Raptors are and what it means for Canadian Basketball, but "I am not satisfied!"
Rico Chisholm - Basketball Camp Assistant Director: "The Raptors have brought me excitement and more pride to be from Toronto. These playoffs have been amazing. During the games, I leave my living room window open and I can hear the cheers from my neighbours as the Raptors make big plays. To top it all off, every win is followed by an array of fireworks!"
Maria Gill - Basketball Camp Program Director 2016: "For me, the Raptors mean a team that I can be proud to support. They have really worked hard and come together which has given them the opportunity to compete in the NBA finals. Go Raptors!!!"
Gabe Nisker - Baseball Camp Program Director: "Since I was 5, basketball has been a huge factor in my life. I love watching, playing, and most of all I can't stop talking about it. I now write for Raptors HQ and if you ever want to talk hoops, I'm still your guy whether or not baseball is my actual job!"
Jeremy Weisz - Co-Founder: "I have been a Raptors fan since Day 1, which made me 8 years old when they played their first game at the Skydome in 1995. They obviously struggled in the early years, but when you're a kid you don't really know any better so you just cheer them on anyways. I remember always getting excited about the new player we acquired, thinking it would bring us one step closer to the Bulls, 76ers and Knicks. One trade that I clearly remember being so excited about was in 2001 when the Raptors acquired Mamadou N'Diaye, Keon Clark and Tracy Murray for Kevin Willis and Aleksandar Radojević. I thought surely these two athletic big men and a veteran presence were going to turn our team into a contender… So with all due respect to the aforementioned players, getting to watch Kawhi, Kyle, Pascal, Serge, Marc and the rest of our team in the NBA Finals is a real treat, and an experience that I truly appreciate after 24 years of heartbreak."
Max Steinman - Coach 2010: "The Raptors introduced me to the game of basketball at the age of 5. I used to print out the entire NBA TV schedule every year and highlight every Raptors game in yellow. I wouldn't miss a game for the life of me. I'm so proud to be a Raps fan and so happy to be enjoying this moment watching my team go all the way to the NBA finals."
---
The last few years have seen a marked improvement for Toronto sports teams, with the Blue Jays, Leafs, and Raptors all achieving varying levels of success. But the next two weeks are all about the Raptors and proving to the world that we truly are a basketball city. Success is fleeting, so enjoy this run and Go Raptors! #WeTheNorth