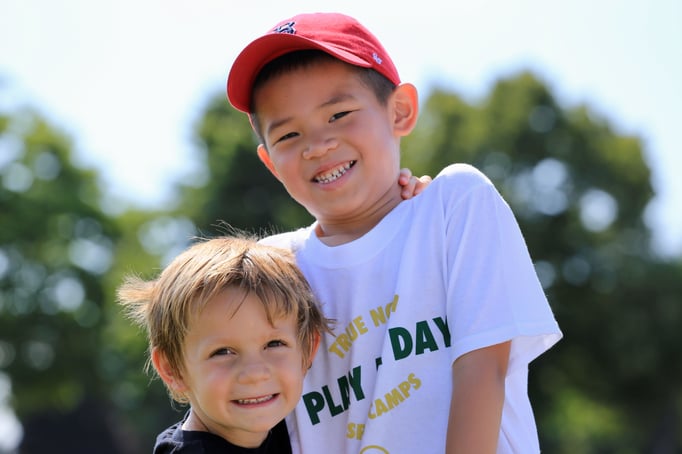 As a coach, you set the tone for what could make or break a child's experience with a new sport. Coaches are an important part in helping to create disciplined and well-skilled athletes from a young age, which is why working with young athletes is one of the most rewarding experiences a coach could have. One of the most important things to remember when working with young athletes is that being supportive goes a long way. Young athletes are not going to be the most skilled or coordinated right away, and that's okay! Working with young athletes takes time and lots of patience, but if you're willing to put in the effort and time to help develop those skills, I promise you, you definitely won't regret it.
Working with young athletes isn't always about turning them into the next Marcus Stroman or Auston Matthews; sometimes it's about teaching them life lessons. It's about allowing kids to test their limits in a safe and controlled environment. Yes, coaching is about helping these kids to become good athletes, but it is also to put an emphasis on building good communication and social skills. While playing on a team, kids learn to listen to their teammates, follow rules, share their ideas and concerns, deal with losing a game, and how to support each other. Playing team sports allows for children to be able to grow their social circles by making new friends as well as being able to play with old ones too!
As a coach who has worked with athletes between the ages of 4 and 10, I've found that there is no better moment then when one of your athletes finally nails a skill they've been struggling with. To watch the smile grow on their face as they finally hit that ball as far as they've been reaching for or making that double play they've been working all season on. Watching your young athletes turn into passionate athletes is an indescribable feeling. It's incredible to watch your T-ball players turn into competitive athletes and your athletes then turn into leaders and coaches. I hope that all coaches out there new or old take the opportunity to work with young athletes because it will be the best learning experience ever!
---