Introduction
True North Basketball Camp is a recreational day camp for girls and boys of all skill levels, ages 7 to 14 years old. Operating Monday to Friday from 9:00 a.m. to 3:30 p.m. at Glenview Senior PS, the program is designed to focus on the fundamentals of dribbling, passing, shooting, and rebounding. By rotating positions during drills and scrimmages, players will have a chance to play guard, forward, and centre. In addition, several team concepts will be introduced including team defence (man-to-man vs. zone), setting screens, cutting without the ball and of course, the pick and roll. Come test your skills at horse, bump and our end of week 3-on-3 tournament!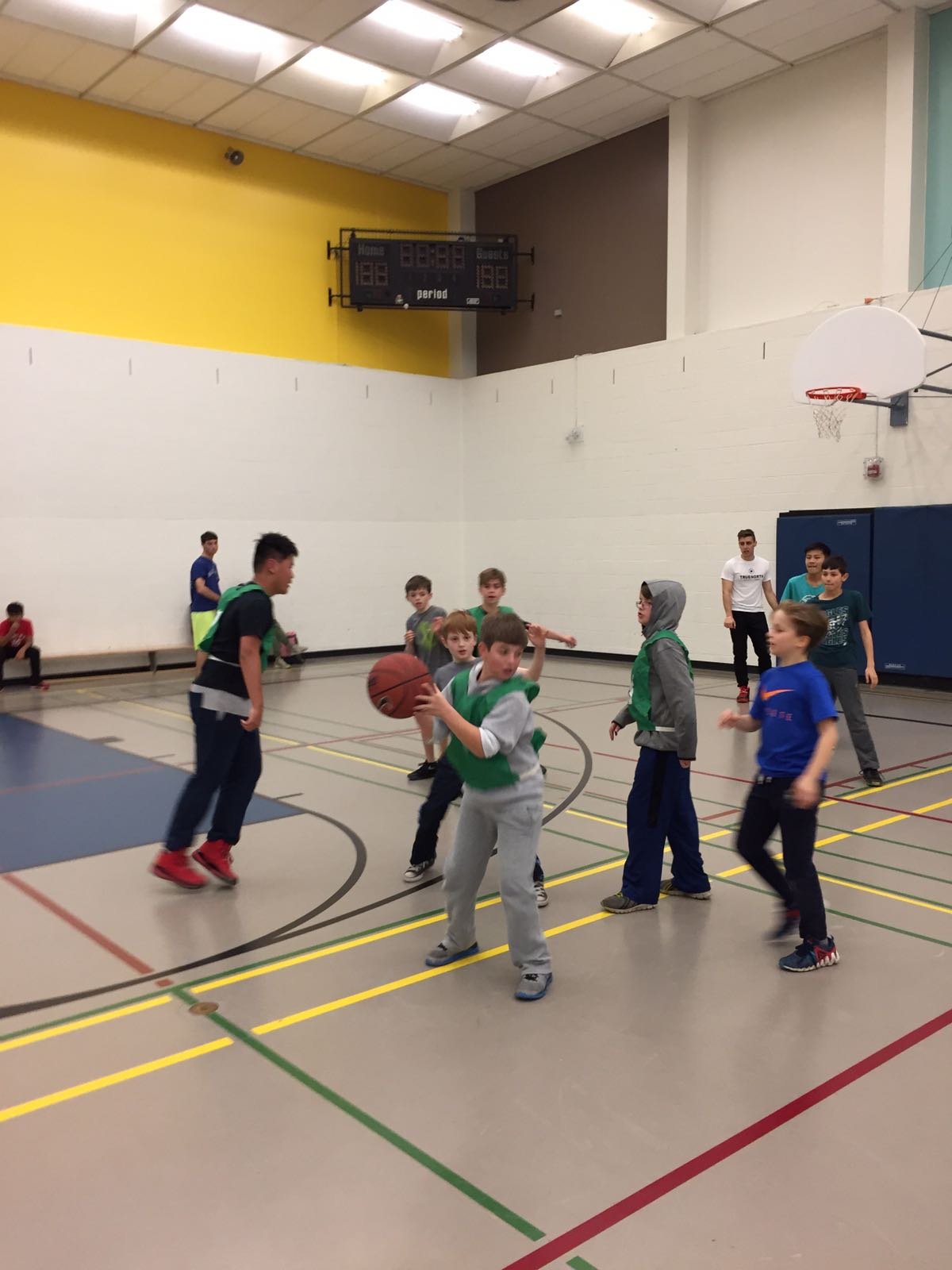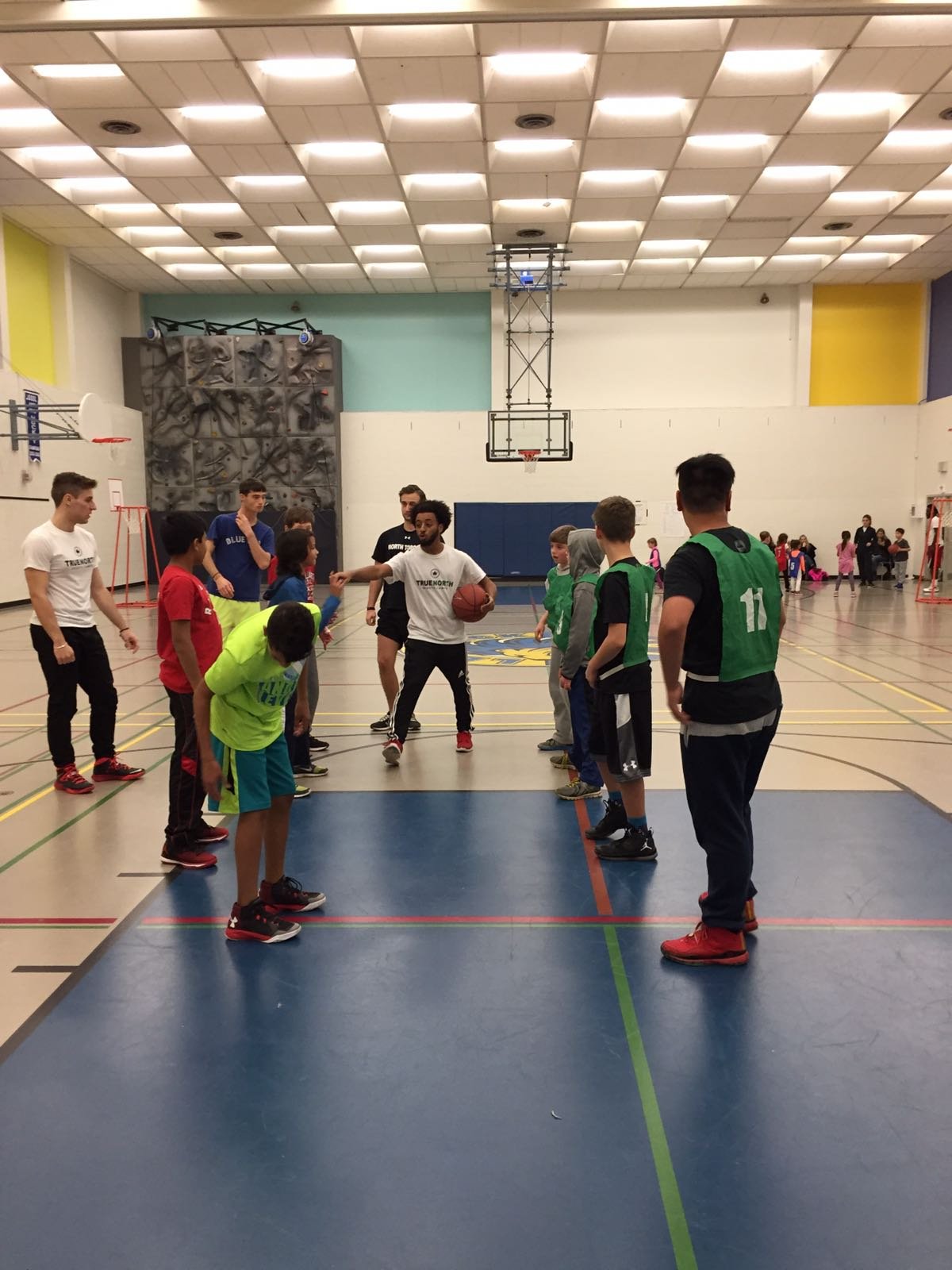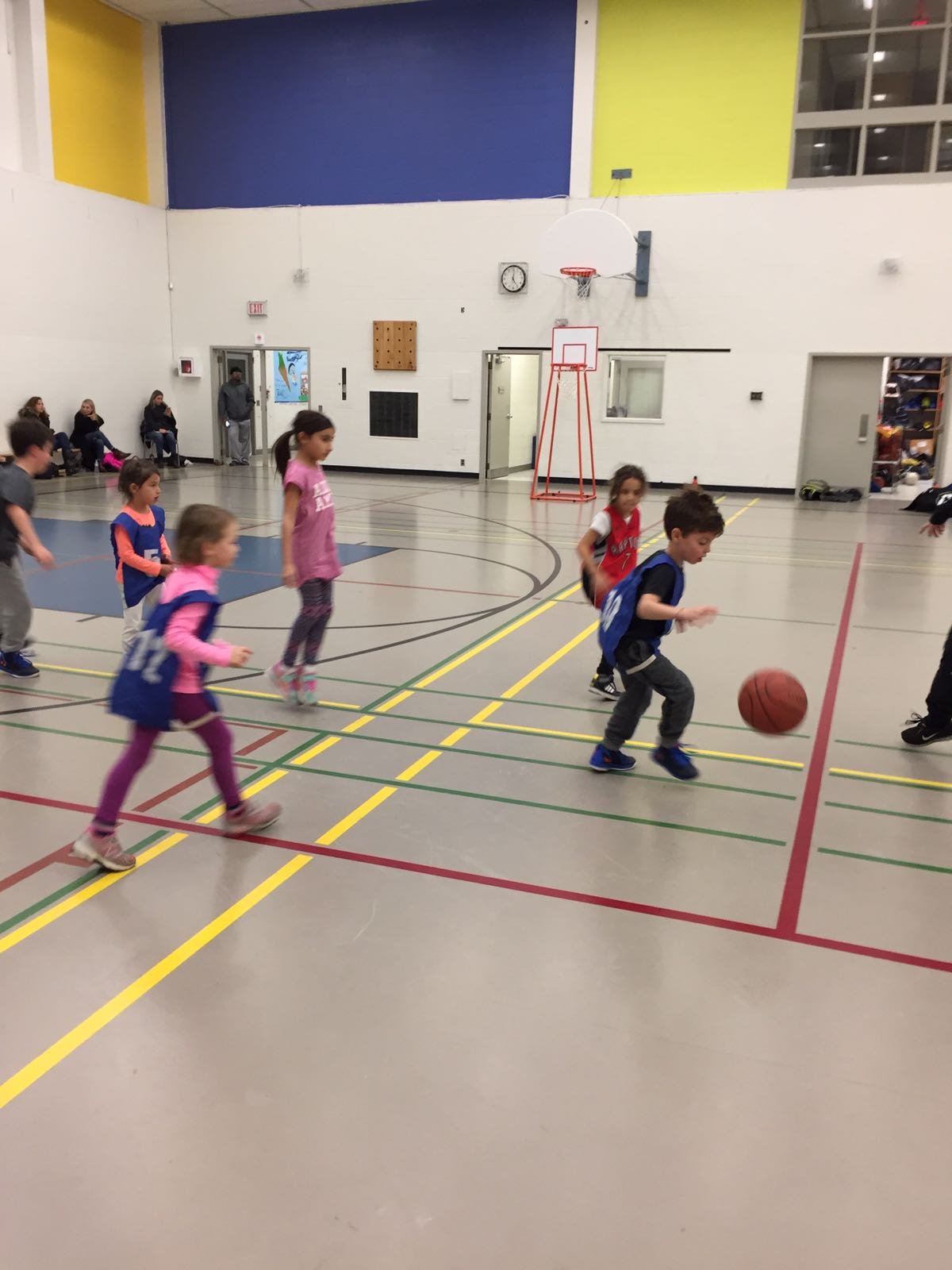 Thank you for an amazing 2019 Summer Camp season! We look forward to seeing you again in 2020.
**Summer camps are now over! Please stay tuned for information about our 2020 season! In the meantime, check out our clinics.**
Fees
Your first registration at Basketball Camp will cost $360. Week 1 (July 2 - 5) and Week 6 (August 6 - 9) are short four-day weeks due to statutory holidays. As a result, these weeks cost $288/child.
Discounts
We offer Multi-Sibling and Multi-Week discounts. Any additional weeks of camp (whether for the same child or a sibling) will be discounted by $60/week.
Note that these discounts will automatically be applied between different sports camps (ie. Baseball, Flag Football, Multi-Sport, Soccer and Basketball).
Extended Care
Drop your child off as early as 8AM and pick-up between 4PM - 5PM for an additional $75/week per child.
Pricing Notes
Applicable Taxes: registration fees are subject to 13% HST
Please click here for information about our cancellation policy and payment options.
Location
Indoor Facility
We have access to the Glenview Senior PS gym, which will be used primarily for basketball camp. However, occasionally we will be taking advantage of the outdoor nets as well.
Camp Features
Scouting Reports
Outstanding Coaches
Weekly Tournament
Camp T-Shirt
FUN Fridays
Prizes and Giveaways
Scouting Report
At the end of each week, players will receive a personalized Scouting Report detailing their strengths and areas for improvement. Players will be scouted on their dribbling, defence, passing and shooting, giving them an opportunity to demonstrate skills and techniques learned throughout the week.
What to Bring
Lunch/Snacks: All campers must bring their own morning lunch and snacks. Please note we are a nut-free camp.
Basketball or athletic shoes.
Shorts.
T-shirt, jersey or singlet.
Water bottle.
Towel.
Note: All basketballs and equipment will be provided.
A Day at Camp!
Drop Off

At 8:30am parents will drop off their children and sign in with our staff. Fun activities such as horse, bump, and 21 will take place until camp begins at 9:00am.

Warm Up

Instructors will lead campers through a warm up and dynamic stretching.

Skills Rotations

Skill Groups: All campers are divided into Skill Groups based on age and skill level. Campers will move from station to station with their group throughout the week.
Stations: Each day of the week features stations designed to focus on a specific range of skills. Types of stations include: dribbling, passing, defence, shooting, and position-specific practice.

Break

Campers will gather for a short water and snack break.

Skills Rotations

Skill Groups will continue rotating through their stations. See 9:15-10:30am for more details!

Lunch

After finishing their lunch, campers will get a chance to participate in organized lunch time activities.

Competitions and Activities

After lunch, friendly competitions and activities will take place. Contests include "Hot-Shot", Free Throw Competitions, and 1 on 1 / 3 on 3 games. This is an opportunity for campers to have some fun and try out their new skills.

Break

A quick water and snack break will be taken.

Weekly Tournament

On Monday campers will be divided into teams each coached by an instructor. The teams compete in a round-robin from Monday to Thursday and battle for the Championship on Friday afternoon.

Pick Up

Camp ends at 3:30 PM. Parents are welcome to pick up their children between 3:30 and 4:00pm.

Extended Care

If a camper cannot be picked up by 4:00pm, we offer extended care until 5:00pm for a small additional fee.
Questions
Not sure what program is right for you? Feel free to email us or call our office at (416) 619-1224 and we would be happy to further discuss our programs.