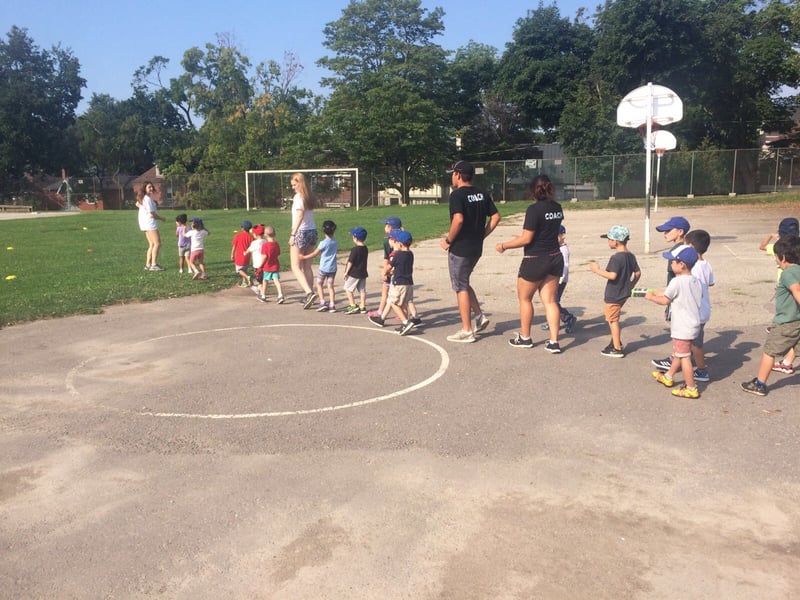 Finding the right camp for your child is one of the keys to them enjoying their summer. A lot goes into choosing the right fit – the activities offered, age groups, location, and most of all, the quality of the camp.
Looking at different options and finding the ideal camp can be challenging, but here are a few questions (and answers!) to help make that decision a little bit easier:
Is my child getting enough physical activity?
The World Health Organization recommends that children should get at least 60 minutes of physcial activity each day. If they're meeting that quota, a week with True North Camps will help them continue being active. If not, it's a great way to start.
What sport is right for my child?
Your child can continue to develop skills in sports they're already familiar with, or they can try something comepletely new. True North offers an array of sports, including baseball, basketball, soccer, flag football or multi-sport with programs available for most ages and all skill levels. There are benefits to both approaches, it's really up to your child.
Will my child get a chance to interact with others and be included in different activities?
Absolutely. One of True North's most important qualities is getting kids involved in different activities throughout the week with many chances to build relationships with other campers.
What training to the staff receive?
At True North, we truly believe our staff are our number one asset. We only select the very best of a wide number of applicants who display an array of teaching skills and an ability to alter programming based on age groups and skill level.
Safety is important. How do I know my child will be in good hands?
All our camps pay strict attention to safety procedures and protocols to help keep things safe. During our staff training at the beginning of every summer, we bring in professionals and dedicate a whole afternoon to ensure all our staff receive the necessary training and are able to respond to any situation that arizes.
Does my child have to be skilled at a sport to attend?
No, there are programs available for all skill levels and most ages. In many cases, kids will be divided into groups that they can effectively interact with and no prior experience is required. Sometimes, experiencing a new sport at camp can begin a passion that last a lifetime. True North also offers high-level programming – like our Elite Baseball Camp – for those interested in developing existing skills.
What's most important? Having fun, being active or learning new skills?
The answer, as you might have guessed, is all three. Playing sports and being active physically contribute to a child's development and give them skills hard to find outside the classroom. But it's hard to sustain if your child isn't having fun.
What do the staff offer to help my child have the best time possible?
We make sure our staff have the ability to adapt drills or games to each skill level and age, a fun-loving attitude that rubs off on the campers and a desire to get kids to try different roles throughout the week.
Why should I choose True North as opposed to another camp?
We offer the very best of sports camps available in and around the Greater Toronto Area and have hundreds of kids that return summer after summer. With top-notch staff, meticulously-planned programming and a variety of locations, there's no better place for your child to spend their summer. For more information, check out our YouTube channel.
Where can I sign up?
Visit our website at truenorthcamps.com for a list of programs, locations, dates, staff bios and other information. But hurry. As the days gets longer and the weather gets warmer, spots are going fast.