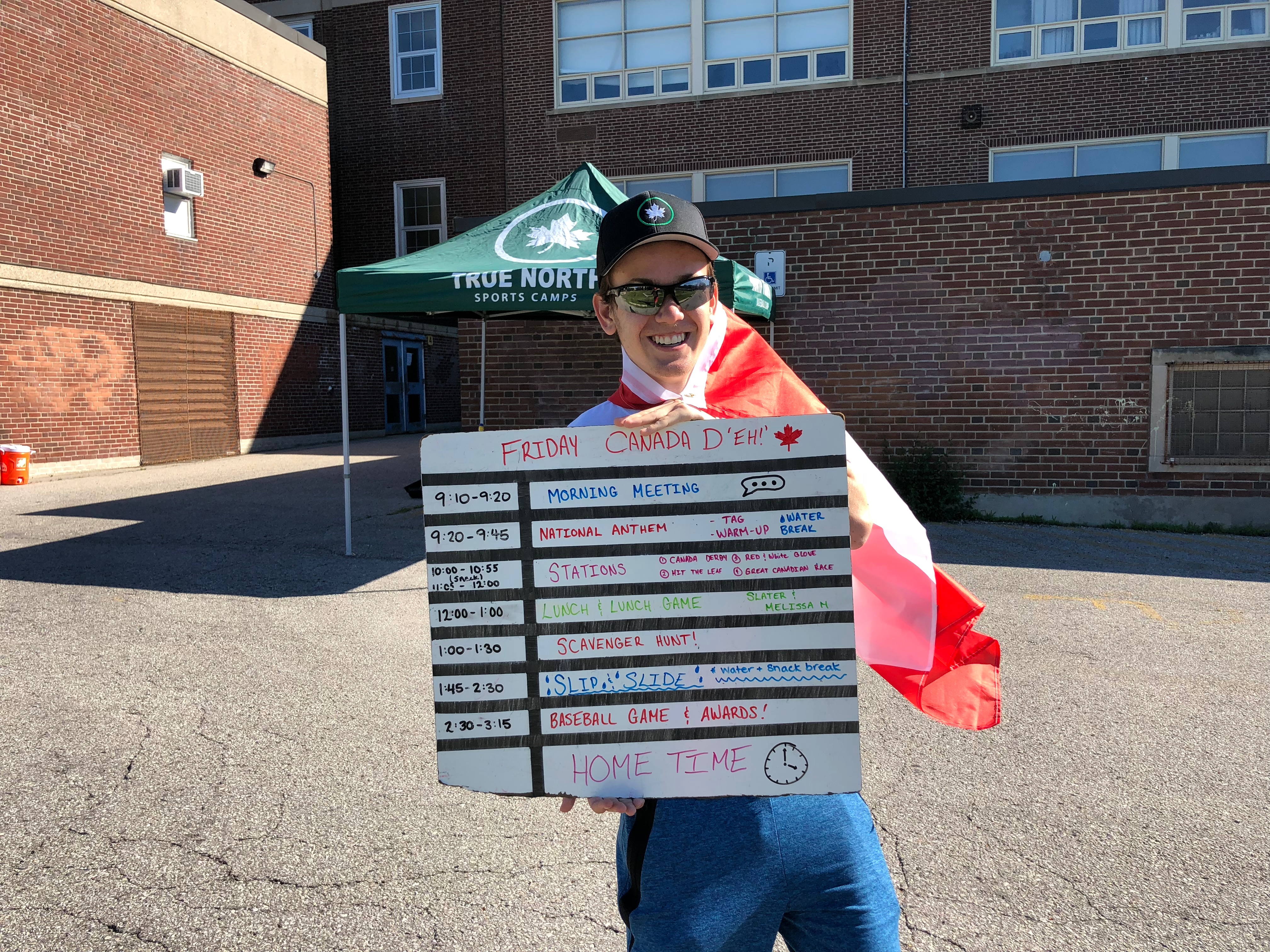 "What do you want to be when you grow up?"
It's a question you hear all the time as a kid — it's one of those versatile ice-breaker type of questions that kindergarten teachers use to remember kids' names. And yeah, as a camp coach, I sometimes use it now, too.
And it's a question that can either be super easy or super difficult to answer, depending on the kid.
For me, it wasn't so easy. I fell in love with baseball on my own, playing catch and watching the pros. But answering that question became easier after my first summer at North Toronto Baseball Camp. I still didn't know what exactly it was that I wanted to do when I was done school, but I did know that I wanted to work in sports, and that I first wanted to be a camp coach—just like the ones I had. I idolized my coaches at camp—I spent my summers playing baseball with the best counsellors ever. As a huge baseball fan, I peppered them with MLB trivia questions. What didn't they know? I learned invaluable lessons about hitting and defence, and priceless lessons on the arts of benchwarming (you have to be able to cheer the right way!), umpiring (know how to keep everyone calm), and most importantly, sportsmanship. It was truly awesome, and I still have many of the scouting reports I received over my time as a camper.
Then, as I transitioned into working as a coach over the last several summers, I knew exactly the kind of counsellor I wanted to be. I know the way I felt when I went home from camp to tell my mom about my 10/10 days (ask her—this is true), and I want to send my campers home the same way.
This is my 10th summer with the True North Sports Camp family. And I've been so happy to be a part of it—I work with many of my friends I made over the years as a camper, have made new friends as I became a coach, and even get to work with the people who made camp so great for me so long ago. Even as camp grows out across the GTA, the core is still the same. We all love sports, and we all love what we're doing. And there's nothing quite like making a kid's summer a 10/10.