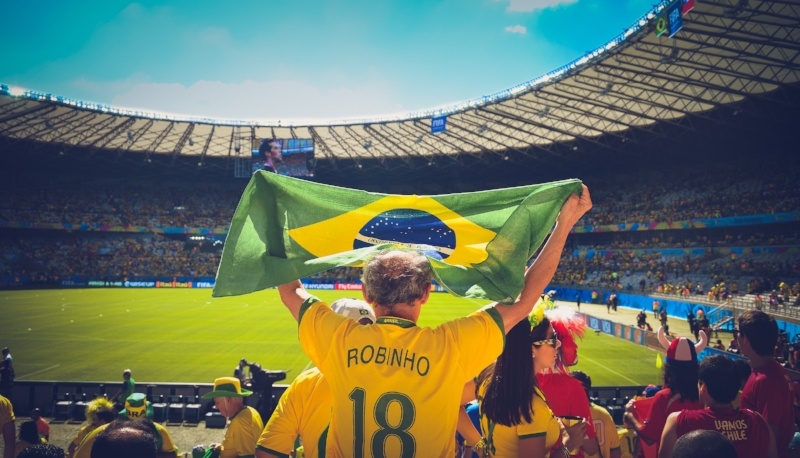 There's so much going on during the World Cup—plenty of group stage matches, way too many players and teams and stories you need to follow. So, we've made it simple for you. For each group, we'll run down the list of teams that you're going to want to watch.
Group A: Egypt
Mohamed Salah is one of the best footballers in the world. And with Egypt in the World Cup for the first time since 1990, any lengthy run in the tournament will rest on his shoulders. They'll be up against Uruguay Friday morning in their first match. And it could prove pivotal, as it could be for the right to ultimately advance in Group A's top position.
Group B: Spain
While they share this group with Portugal's superstar Cristiano Ronaldo, it's Spain that's worth watching. A world-class team that dominated the qualifying stages, they've suddenly been thrown into flux. After accepting the Real Madrid job just days ago, coach Jopen Lopetegui was fired on June 13th in order to avoid a conflict of interest. How the Spaniards handle this move could affect their entire tournament.
Group C: France
Les Bleus are an easy favourite in their group, and with dominant talent like Antoine Griezmann, they're easily the group most worth watching here. They kick off early Saturday morning against Australia's Socceroos.
Group D: Iceland
This group is my pick for most intriguing. Argentina has superstar Lionel Messi in what will likely be his final tournament, Nigeria has the most stylish uniforms in the tournament, and Croatia is just a super-solid squad. As for Iceland, I've got two reasons for you.
Their coach is also a dentist.

Heading into the tournament, Iceland is the underdog or the little guy that could—they're the smallest nation by population to qualify for the World Cup.
Group E: Brazil
This group is Brazil's to lose. This team, ripe with talent, is the favourite to win the World Cup. Brazil is always a contender—this year is no different. Behind superstar Neymar, they'll kick off Sunday afternoon against Switzerland.
Group F: Germany
This one is simple. Germany, is the best team in the rankings right now and the reigning champions of the World Cup. Prepare for them to make a long run once again, behind star keeper Manuel Neuer. They kick off Sunday against Mexico.
Group G: Belgium
If Group F gives you the best, Group G gives you the third-best. Belgium is ranked third in the world and will look to run the table in this year's World Cup. Led by star midfielder Eden Hazard, this team is deep, talented, and experienced. They kick off Monday morning against surprise qualifier Panama.
Group H: Poland
For the first time since 2006, Poland is in the tournament and superstar striker Robert Lewandowski is certain to make the most of it. They're likely to advance to the knockout stages and they kick off Tuesday morning against Senegal.
It's a wild month of sport and it's finally here. Whatever path this tournament takes us will likely be worth the ride. And in 2026, it'll be in our backyards. Canada, the US, and Mexico were awarded the 2026 World Cup—10 games will be played in Toronto, Montreal, and Edmonton. With an automatic bid given to Canada then, hopefully the team will be in great shape.