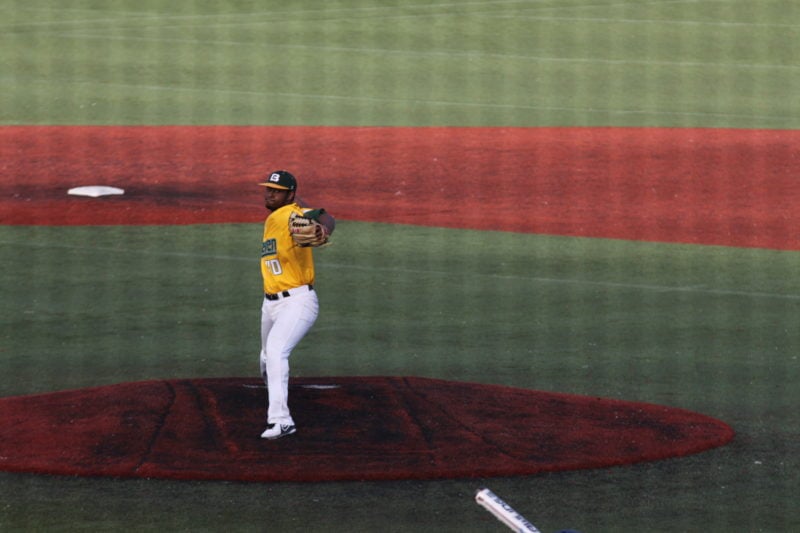 New year, new True North! We are happy to announce a few additions to our True North Sports Camp team this year, one of them being our new Assistant Director of Operations, Justin Atkinson.
As the Assistant Director of Operations, Justin will be helping Blake with year-round programs and ensuring every camper has the best possible time. He has over 15 years of baseball playing experience, including playing for the Ontario Blue Jays and at the collegiate level in the US. As a freshman, he helped lead his Jefferson College team to a #2 NJCAA ranking and an appearance in the 2012 Junior College World Series. Justin completed his Sports Administration degree from Belhaven University, in Mississippi, that led him interning for the San Francisco 49ers and in the Stanford University Athletics Department. Justin loves to share his baseball experiences and help kids develop their skills on the diamond!
Let's get to know a bit more about Justin below.....
What is your favourite sport?
Only the greatest game ever! Baseball, of course!
If you could meet any athlete, dead or alive, who would you meet?
Bob Gibson. I would talk baseball, exclusively pitching, all day with him!
If True North had a mascot, what would it be?
A lumber jack holding a baseball bat
Top 3 favourite movies?
1) Sandlot 2) The Little Rascals 3) Forrest Gump
Most memorable moment playing baseball?
Well I have two that are definitely tied! Oops. Playing in the 2010 Connie Mack World Series in New Mexico and playing in the 2012 Junior College World Series in Colorado. Unbelievable experience!!
Favourite place to travel?
Tough question. I would have to say California. West Coast is the best coast, right?
Favourite athlete?
'King' Felix Hernandez. Pitchers stick together!
Your go-to snack options at the movies?
Has to be a large popcorn with extra butter and flavour seasoning, any chocolate and a drink.
M&Ms or Smarties?
C'mon.. M&Ms! Peanut M&Ms.
What makes True North special?
The Staff! They are the ones that make or break these camps. They create bonds and memories with the kids that can last a lifetime.