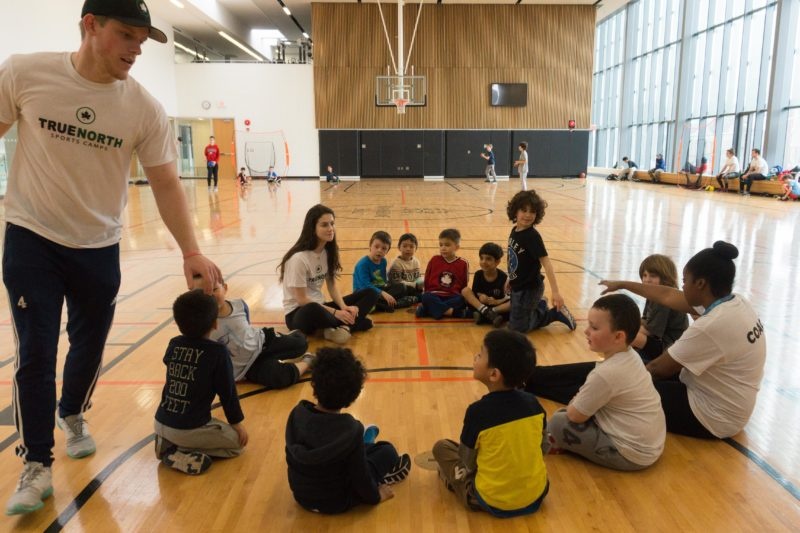 For the second year in a row, we are offering a Multi-Sport March Break Camp for boys and girls ages 4 – 12 at Branksome Hall! In our inaugural spring, we had a fantastic group of campers and we look forward to improving on our program this March.
Over the winter, we've had a number of inquiries from interested parents asking: What is March Break Camp? What do the kids do there? Here's a quick rundown!
What are the details?
Location: Branksome Hall School (Mt. Pleasant south of St. Clair)
Dates: March 12 – 16
Days: Monday to Friday
Drop Off Time: 8:30 – 9:00am
Pick Up Time: 3:30-4:00pm (extended care available until 5:00pm)
What is the camp schedule?
Every day at March Break camp will be different, but a typical day is set out below. Our coaches make an effort to strike a balance between teaching the necessary skills for campers to improve at each sport and facilitating fun games and competitions where campers have an opportunity to apply the skills they have learned.
We will send out the schedule for the week to families before camp begins!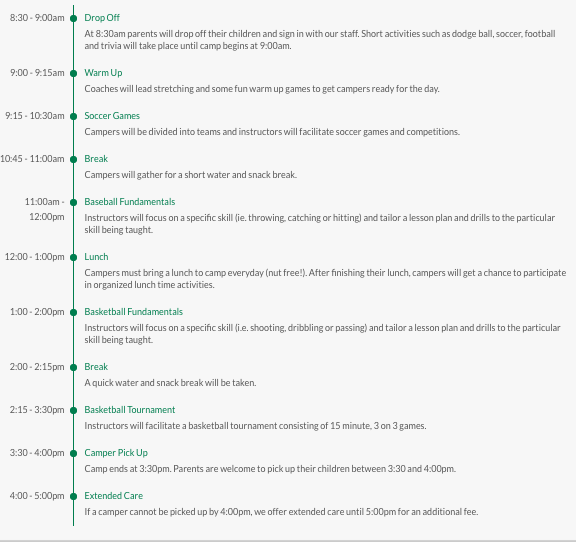 Why attend a March Break Camp?
Keep your kids active!
It can be difficult to keep your kids busy for an entire week in the middle of March. It can be even more challenging if the weather doesn't cooperate. Our March Break Camp offers expert programming from Monday to Friday to help keep your kids active in a safe environment.
Promoting Physical Literacy
Learning fundamental movements and coordination at a young age is critical to an athlete's development. By practicing fundamental movement skills – such as running, throwing, and catching – children gain the confidence and ability to participate in a variety of physical activities. Multi-sport participation helps ensure that athletes are exposed to sports that require different movements and motor skills. For example, basketball stresses the importance of footwork and jumping whereas baseball focuses on throwing and catching.
Shaking off the Rust
If your child didn't have a chance to play their favourite summer sport all winter, they may feel a little out of practice or rusty. They may wonder if they've lost the skills they developed last summer. Our Multi-Sport March Break Camp gives kids the chance to shake off the rust of the winter and get back into shape. They'll rediscover the skills they were working on and maybe start practicing a few new ones before they jump back into the summer league. You can be sure they'll hit the soccer field or the baseball diamond feeling confident in their abilities.
Meeting New People
Some children are shy and may not like speaking up in class or they may try to avoid social situations. When attending a sports camp, however, these children might surprise you! The focus on teamwork and group activities can encourage children to come out of their shells as they meet new people and make friends.
We hope that you will join us for a week of high-energy sports programming! Click here for additional details about the camp and feel free to contact us with any questions or concerns: info@truenorthcamps.com or 416-619-1224.
**Use our coupon code "MarchBreak18" for 10% off!**