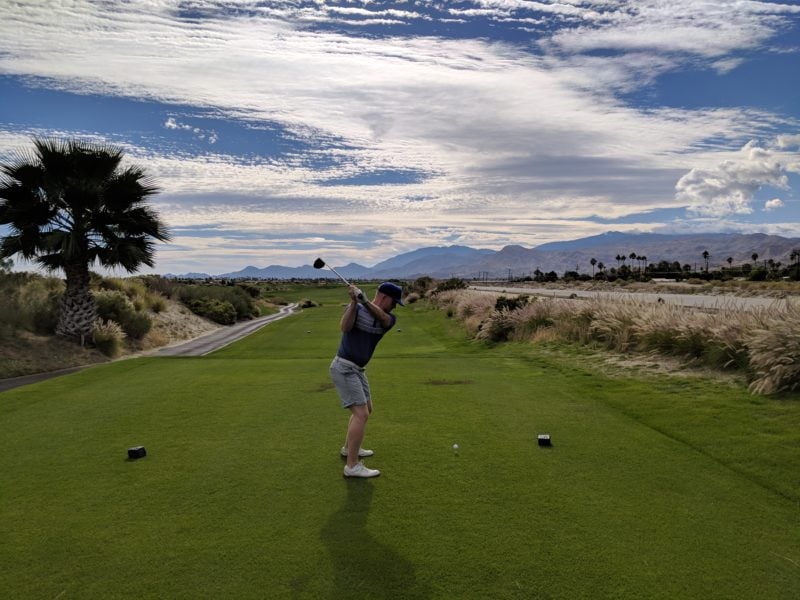 We are happy to announce another addition to our True North Sports Camp team this year, Tyler Abbott our Director of Sales & Marketing.
As the Director of Sales & Marketing, Tyler will be in charge of scheduling events to help promote True North, run our social media platforms, make edits to the website, build relationships with sponsors and partners, and perform all other duties to help True North expand its awesome programs to as many families as possible!
Tyler has a passion for playing sports and that started at a young age. His father was a natural athlete, playing a wide variety of sports, which led to influencing his two boys to do the same. In the winter months, Tyler grew up playing rep hockey for the Schomberg Red Wings and skied. In the summer months, he played baseball, golf, and went skateboarding. During his school days, he was on the basketball, volleyball and high school golf team.
Tyler graduated from the Professional Golf Management Program at Georgian College where he earned his Business Diploma.
Let's get to know a bit more about Tyler below…..
What is your favourite sport?
Growing up it was definitely hockey, but as I've grown older it changed to golf. There's nothing quite like being on a beautiful landscape with a few of your pals, for 5 hours, smacking a little white ball around.
If you had to choose your perfect golf 4 some, who would you play with?
Bill Murray - He is around the same handicap as me (7) and is hilarious. I like guys that don't take the game too seriously because it can get rough out there some days lol.
Scarface - One of my favourite rappers, plus he is so passionate about the game. Which I didn't know until I watched a short Callaway YouTube video on him.
Justin Timberlake - Again, huge fan of his music and he's a great golfer.
If True North had a mascot, what would it be?
It would be Blake Koester. We joke about this in the office all the time because he somehow makes it into every other Instagram or Facebook post. He is very photogenic.
Top 3 favourite movies albums?
I don't watch a lot of movies, so I changed this question to albums. I am a HUGE Hip-Hop nerd so this will be tough. (Please keep in mind this was very difficult and may change every other day).
In no order:
Jay-Z - The Blueprint
Dr.Dre - 2001
Kanye West - College Dropout
Most memorable moment playing golf?
I have a terrible memory but I feel like in every round of golf something ridiculous happens that makes it memorable. Whether it is a crazy long putt that goes in or a miraculous shot from out of the bush, that is what makes golf so much fun. The first thing that comes to mind though as far as most memorable was seeing my younger brother shoot a hole in one at Muskoka Bay. We are very competitive so I was a little jealous, but he ended up shooting like 112 that day (which is terrible). Kind of a rough round with a hole in one, eh?
Favourite place to travel?
Mexico so far. I love the food, the beaches, and the food. Anywhere that's hot that has great golf courses is A1.
Favourite athlete?
Growing up is was Darcy Tucker. He was like Mighty Mouse. He was little but he was fast, he could score, and he wasn't afraid of anyone out on the ice.
Your go-to snack options at the movies?
I eat whatever my girlfriend is eating. Which is usually popcorn with white cheddar seasoning (I prefer dill pickle) and a bag of M&M's.
M&Ms or Smarties?
Smarties all day. They are Canadian and the milk chocolate just tastes better. They, unfortunately, don't have Smarties at the theatre (see above).
What makes True North special?
I have only been here for a few months, but I have to agree with Justin, it's the staff! Everyone is so passionate and happy to be here and we all really care about putting on the best possible camps for our campers. The look on each children's face when they arrive at our clinics or camps is priceless. Pure joy. Our staff is responsible for that experience so we owe it all to them.