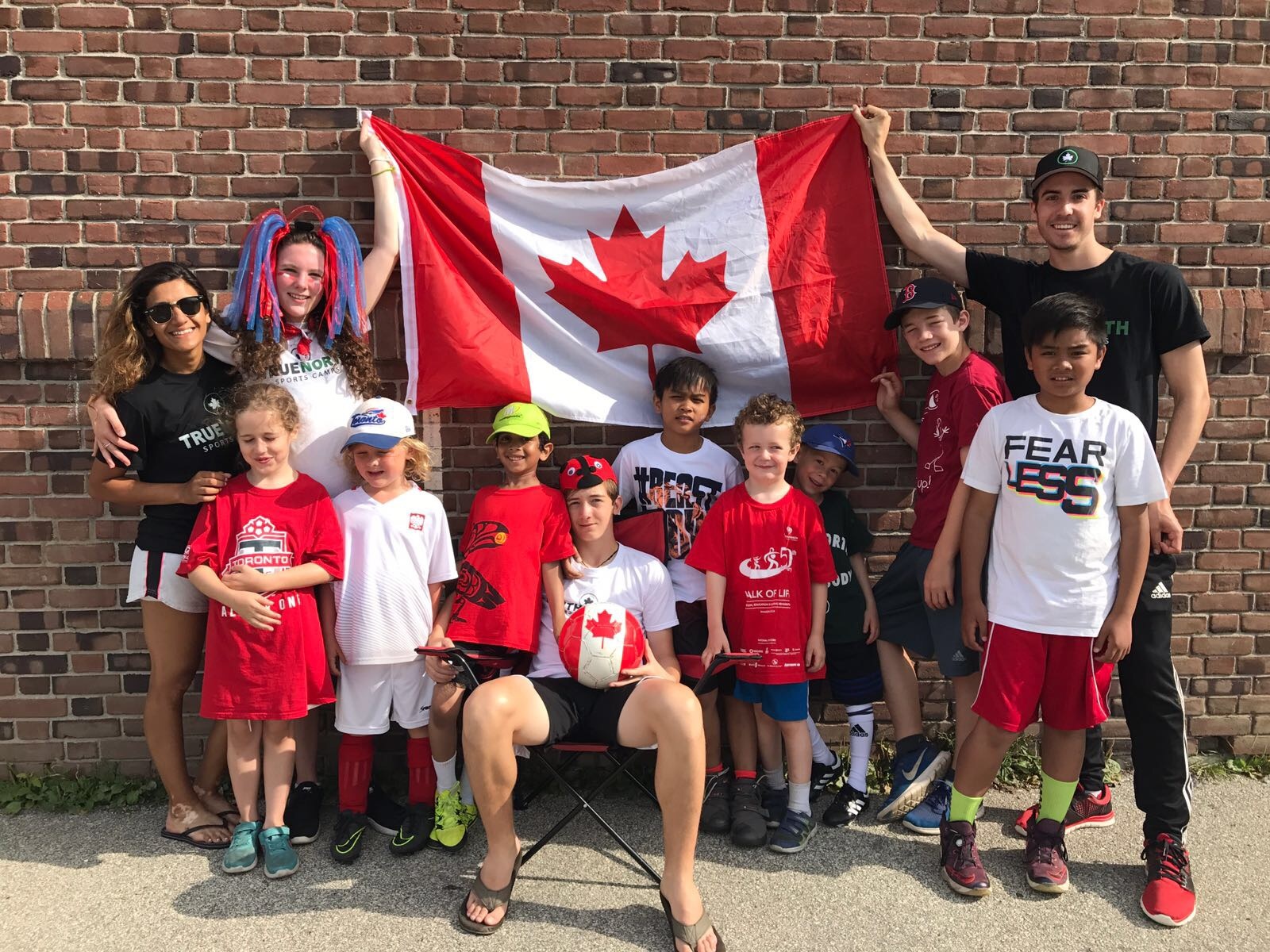 This past summer, sports fans across the country witnessed two of the biggest accomplishments in Canadian sports history: the Toronto Raptors won their first ever NBA Championship and Mississauga's Bianca Andreescu became the first Canadian to win a Grand Slam title, defeating the legendary Serena Williams at the US Open.
While these accomplishments will undoubtedly change the lives of Andreescu and every player on the Raptors, the extent of the impact goes far beyond the individuals.
Participation in Sport
In today's digital world, children are engaging in less physical activity than ever before. Instead of playing outdoors, children are spending their free time partaking in more "screen time". While the benefits of being active for physical health are well known, physical activity also helps to reduce mental stress, improve self-esteem, and foster a sense of social inclusion.
Much like the impact of the 1992 and 1993 Blue Jays on the popularity of baseball in Toronto, or the rise of Vince Carter in the early 2000's, Andreescu and the Toronto Raptors have inspired a new generation of basketball and tennis players throughout the country. Tennis registration is already on the rise from Vancouver to PEI. We have even felt this powerful shift at True North - throughout the summer, our basketball programs were sold out and a lengthy waitlist grew as the summer went on. We received emails from parents on a daily basis asking if we offered basketball programs because "our kids are obsessed!". Regardless of the level of competition, Andreescu and the Toronto Raptors have encouraged more kids to be active, helping to improve their physical and mental health.
Diverse Role Models
Fuelled by a sense of national pride, Canadian youth now have elite role models in their own backyard to look up to. Instead of dreaming of becoming the next LeBron James or Serena Williams, boys and girls can look up Bianca Andreescu, Kyle Lowry, Fred Van Vleet, and Pascal Siakam.
One of the most incredible things about last year's Toronto Raptors was their diversity. The makeup of the Raptors was truly representative of the City of Toronto as the team was composed of players from all over the world: Canada, Cameroon, Spain, Lithuania, England, Congo, United States. In terms of role models, the impact of having players that kids of all backgrounds can identify with is extremely important to provide continual sources of inspiration.
Sense of Community
Sports has an incredible ability to unify people of different backgrounds. This summer, our country came together in ways we haven't seen since Sidney Crosby's Golden Goal or Donnovan Bailey's historic win in 1996. People of all ages and ethnicities were brought together by a common goal - to cheer on the Toronto Raptors and Bianca Andreescu. In an increasingly divisive age, it's wonderful to see people forget about their differences and connect with one another about their shared passion for Canadian sport achievement.
---
From encouraging physical activity to providing a sense of community for young athletes, the historic accomplishments of the Toronto Raptors and Bianca Andreescu will continue to have a lasting impact on Canadian society.