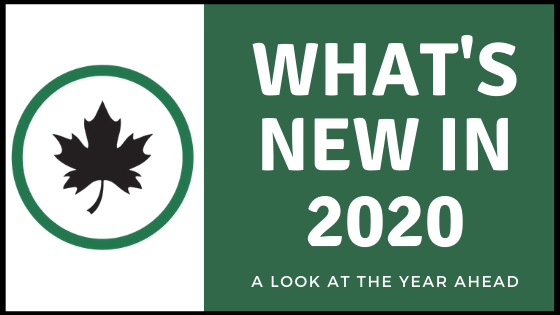 Our 2020 Winter Programs are open for registration, and our upcoming summer camps will launch on November 15th! See below for an inside scoop on what to expect from True North in 2020.
Winter Programs
3-on-3 Basketball League: With the Raptors' HUGE win, it is unsurprising that basketball popularity is through the roof! We are thrilled to have so many families selecting our organization to teach their basketball-obsessed kids the FUNdamentals.
In 2020 we are expanding beyond our clinic programs to offer a 3X3 skill-development house league for ages 7-9 or 10-13. All players will receive a reversible jersey, participate in our combine and tournament days, receive team and individual photos, and participate in skill-development drills. As most of our fall basketball programs sold out, we recommend registering soon if you would like to join us!
Soccer Clinic: This winter we are bringing back our soccer clinics! Beginning in March, we are offering a Sunday morning skill-development program for boys and girls ages 4-6. Our outstanding coaches will challenge each participant to improve their soccer skills while emphasizing fun, fair play and teamwork.
Check out our winter program schedule 'online' and 'click here' to register!
---
Summer 2020
Registration for our 2020 summer camps is opening NOVEMBER 15TH! Be sure to check our 'website' for the latest information about our upcoming summer camps. Early bird pricing is available until the end of January - register soon if you would like to join us!
You will notice a few differences this year, including...
Multi-Sport Camp in Leaside: The waitlists for our Multi-Sport Camp at Lawrence Park were out of control last summer! In order to increase our ability to accept more campers, we are opening another Multi-Sport Camp location at Bennington Heights School in Leaside. This camp will be offered for boys and girls ages 4 - 12 and will have the same great culture, outstanding coaches and excellent sport instruction as our Lawrence Park location!
Expanded Girls Camps: Our girls-only programs continue to be a success! Not only are we offering our Girls Baseball and Girls Multi-Sport Camps again this summer at Lawrence Park, we are also adding a Girls Basketball Camp at the same location! Join us for Week 4 of the summer (July 20 - 24) for ages 7 - 14.
Junior Basketball Camp: In addition to our new Girls Basketball Camp, we are also expanding the ages of the campers who can participate in our Basketball Camp at Lawrence Park by offering a Junior Basketball Camp for ages 4 to 8 at John Ross Robertson (Avenue & Lawrence in Toronto).
Etobicoke Camps: Obtaining access to the gym at Rosethorn Junior School in 2020 will improve our indoor programming for Multi-Sport and Baseball, and allow us to offer a Basketball Camp for ages 7 - 14! We are thrilled to be adding this third sport option for camp in the west-end this year.
Sport-Specialty Options in Markham: Entering our third year at Raybeck Park, we are thrilled to be offering our regular Multi-Sport Camp for ages 4-12, in addition to an option for campers to specialize in either Basketball or Baseball (ages 7-14). By enrolling in either sport specialty program, mornings will be spent participating in a variety of camp-wide sport activities, while the afternoons will focus on the sport specialization of choice (either Baseball or Basketball). This will allow campers to spend more time receiving outstanding skill instruction in whichever sport is their favourite!
Summer Camp Overview: In addition to the exciting new programs outlined above, we are still offering the same amazing camps as last year. Here is a brief overview of our 2020 summer camps by location:
---
We hope to have you join us in 2020!
Stay tuned for Spring Programs - opening February 1st, 2020!