Introduction
True North Sports Camps is excited to launch a new program for summer 2020: True North Mini Camps!
At True North, camp means EVERYTHING to us. That is why we have made it our top priority to ensure that your children have the option to remain active and social this summer.
True North Mini Camps are private programs located in your backyard or local park, operated by a dedicated instructor. Mini Camps will be offered for 2 or 3 hours per day from Monday to Friday at a time slot convenient for you. We will send an instructor to the location of your Mini Camp with all of the necessary equipment for each sport and a schedule for each day. All instructors will be senior staff members and will be specifically trained to carry out this program.
Mini Camps are designed to be an organized multi-sport program that is customizable by a Host Family in terms of programming and attendees. Although we are unable to operate day camps in our traditional format, our goal is to provide the highest quality supervision and sport instruction of your children.
*Note: True North Mini Camps will operate provided that our Mini Camps comply with the Public Health COVID-19 requirements that are currently in place at the time of camp.
COVID-19 Safety
First and foremost, our goal is to create a safe environment for your children during COVID-19. We are adhering to all Public Health requirements, which are constantly evolving. Please find below our COVID-19 safety policies, which were last updated May 26, 2020:
Maximum of 5 participants in each program
Staff will be wearing a face mask at all times
Staff will be dedicated to a private camp per week; they will not be permitted to work with multiple groups
No sharing of water bottles or snacks
Each participant and staff member will complete a questionnaire prior to the start of the camp to confirm they are not experiencing any symptoms. If any participant is experiencing symptoms, they will not be allowed to participate
Equipment will be washed and sanitized after each daily session
Campers will be provided with hand sanitizer prior to each session and at the conclusion of each session
All programs will take place outdoors
What is a Host Family?
True North Mini Camps would not be possible without the support and initiative of our Host Families. Host Families will be responsible for providing a location – either a backyard or local park – as well as grouping together up to 5 participants. Based on current guidelines, participants may be siblings, neighbours, or friends. Think of it like hosting a birthday party!
Please note: at this time we have limited availability in our Mini Camps and are currently adding families to our waitlist. We do still encourage you to complete the form if you are interested in our Mini Camps as it is possible that weeks will become available! Submitting the form below is the only way to secure your spot in line.
Fees
True North Mini Camps are available for a flat rate of $900 per week (2 hours a day) or $1,100 per week (3 hours per day), regardless of the number of campers participating
Payment must be received 30 days before your scheduled Mini Camp.
In the event of inclement weather, we will be providing prorated credits

only if

there are 2 or more rain days - no credits or refunds will be otherwise provided due to weather cancellations

Credits from any cancelled spring or summer programs can be applied towards Mini Camps

Applicable Taxes: all fees are subject to 13% HST



Please note that we can only accommodate 3 hours per day if the camp is taking place in a backyard and a washroom will be available to the campers and coach if needed; otherwise, the camp will be 2 hours of programming per day


Mini Camp Price Breakdown
# of Campers

Price per camper
(2 hours)

Price per hour (2 hours)
Price per camper
(3 hours)
Price per hour (3 hours)
1
$900
$90
$1,100
$73
2
$450
$45
$550
$37
3
$300
$30
$367
$24
4
$225
$23
$275
$18
5
$180
$18
$220
$15
*Please Note: we have the flexibility to either charge the host family the full amount or collect fees from each family individually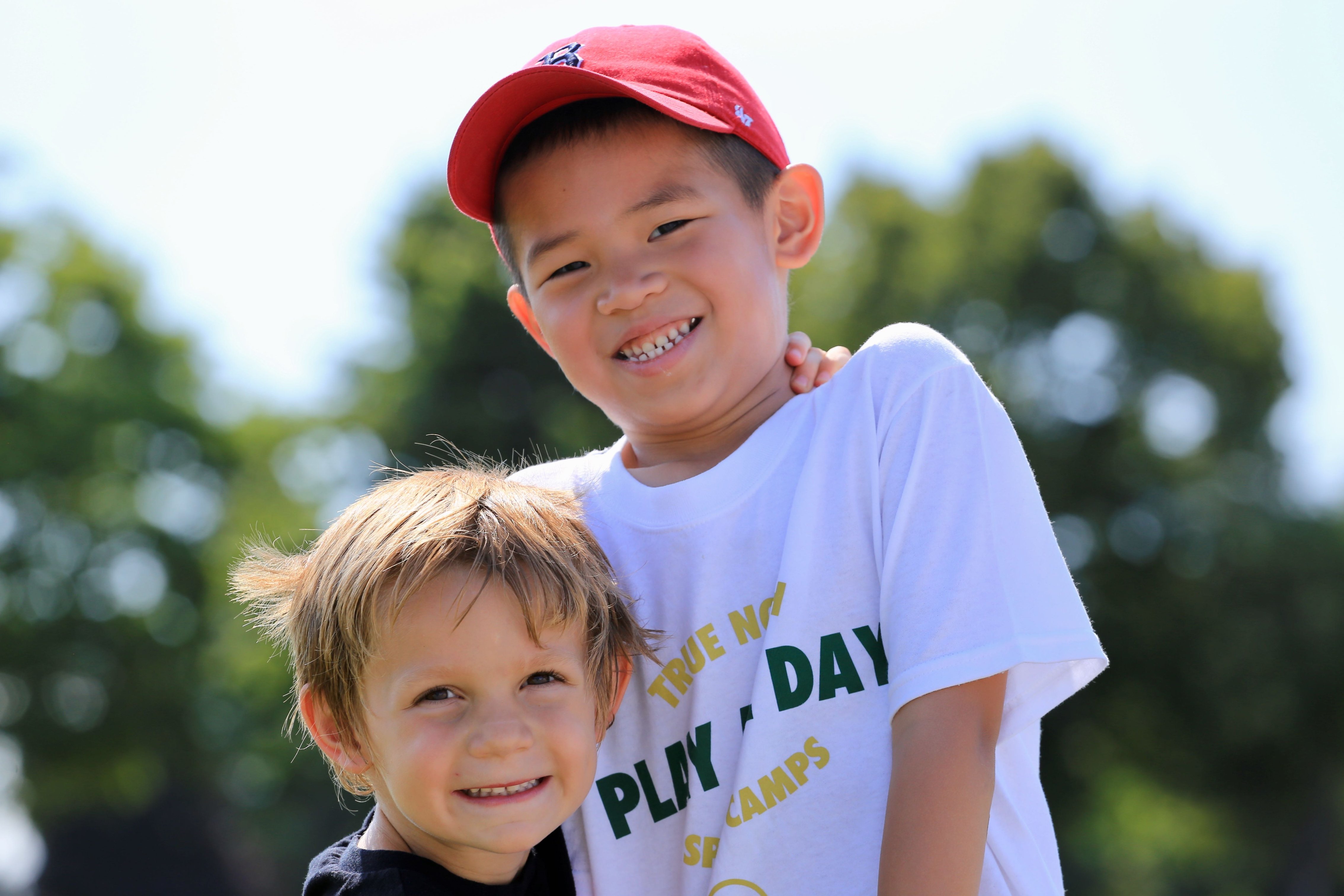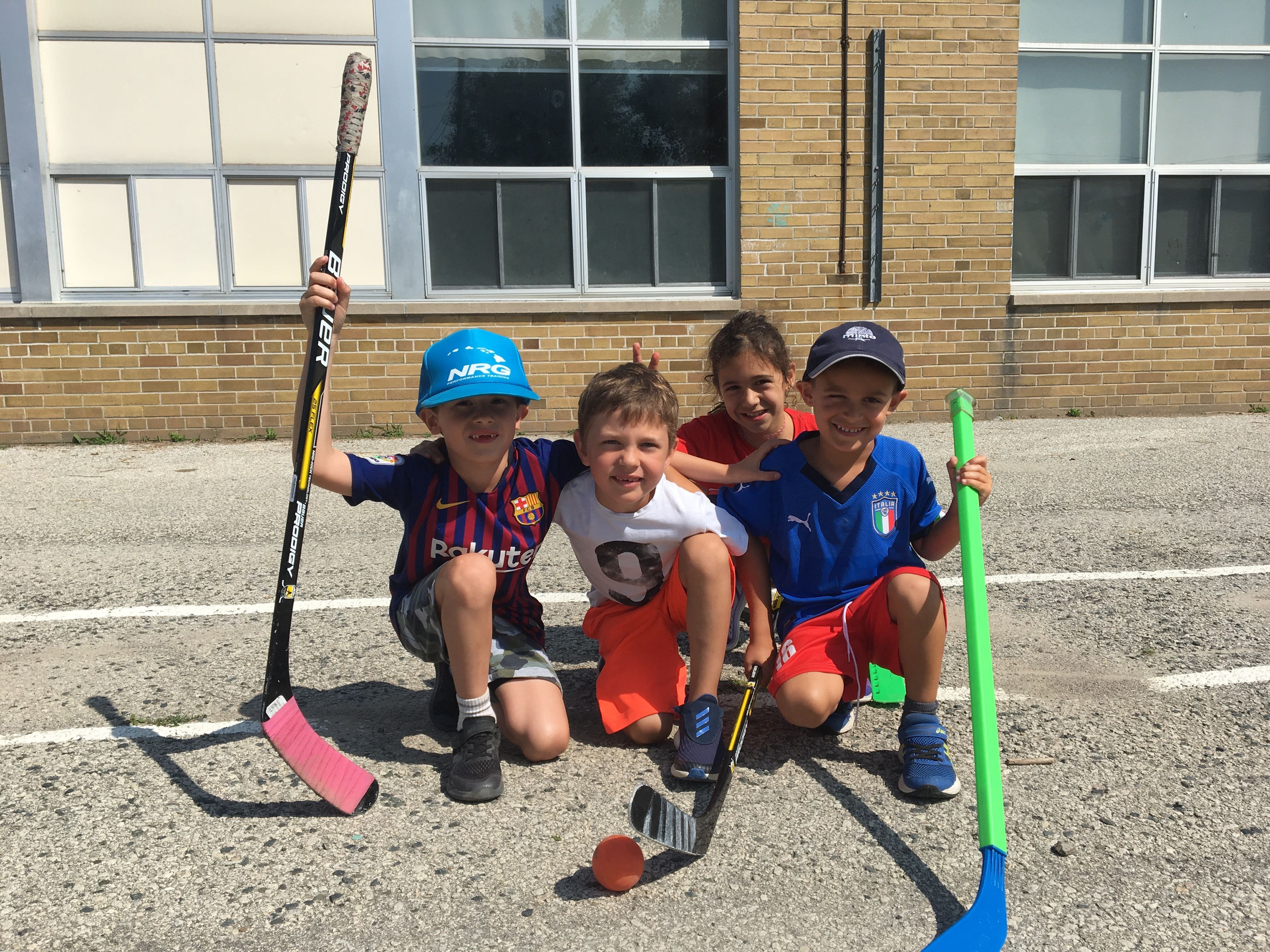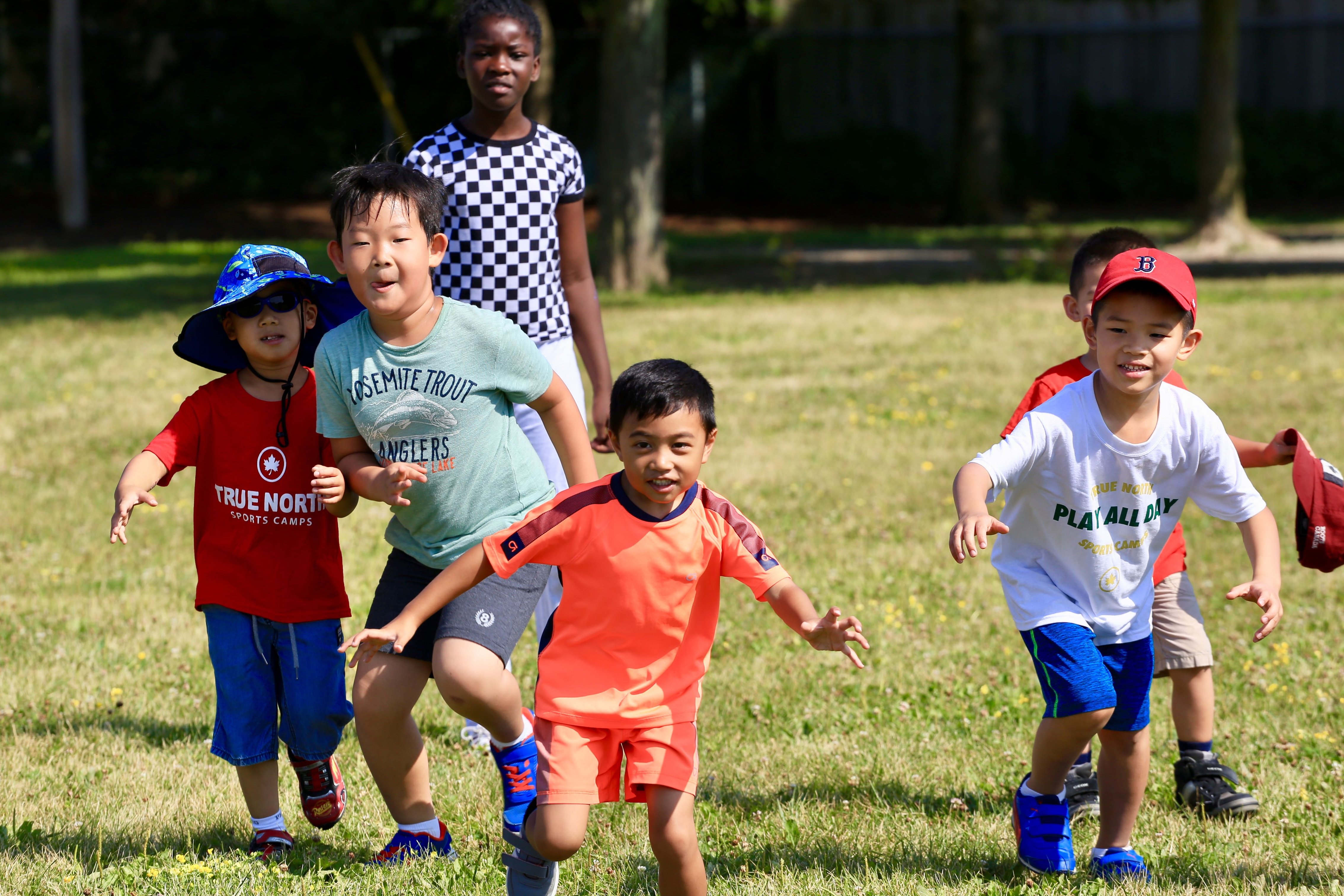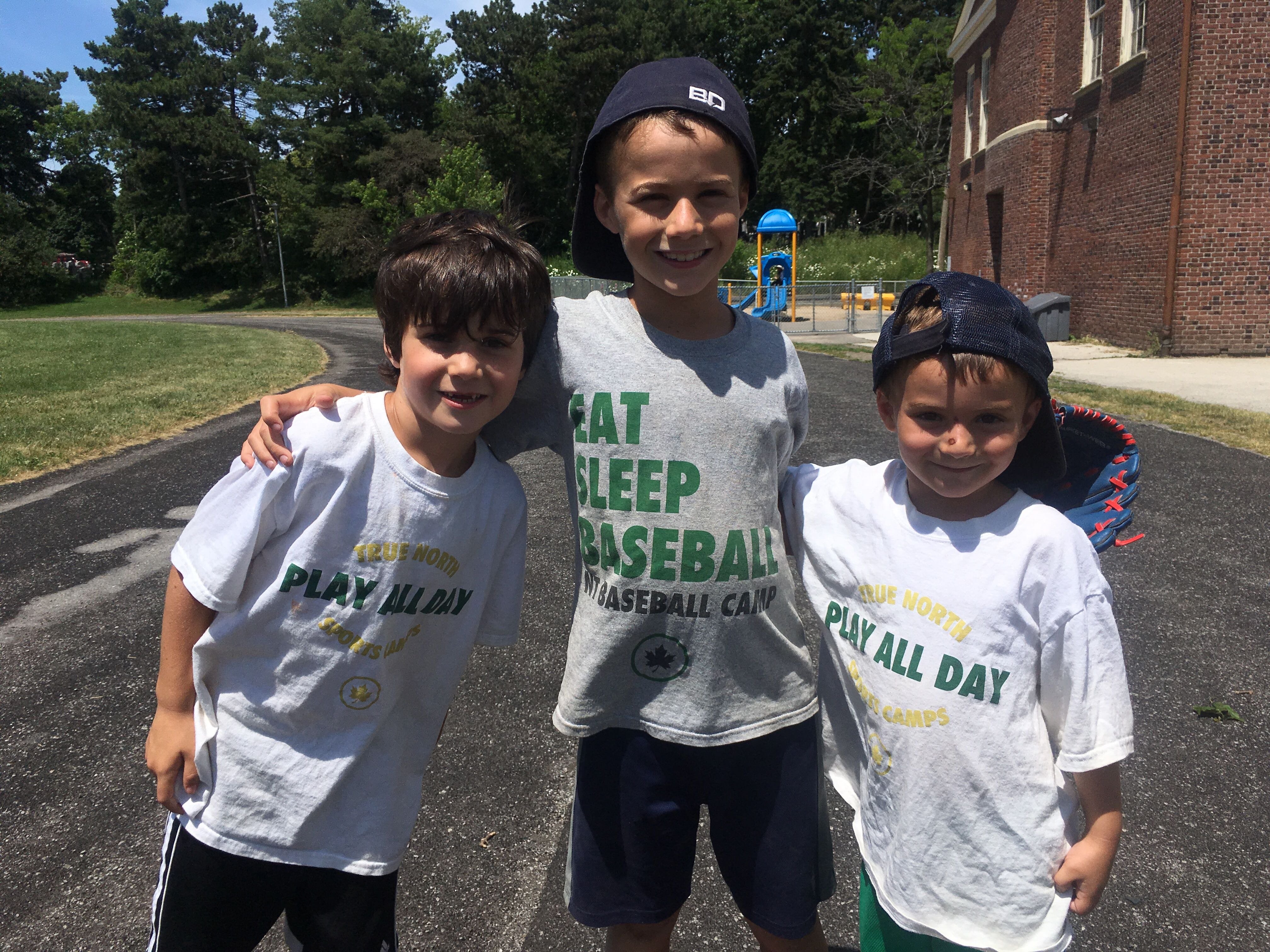 Camp Features
Customizable programming: Although these Mini Camps are Multi-Sport based, we can customize the programming to be sport-specific based on your groups interests and needs.

Dedicated coach and equipment: Your group will receive a dedicated coach and equipment for the week; neither the coach or equipment will be used by another group during that week.

Pre camp phone call from our coach - Our coach will call the Host Family before your scheduled Mini Camp to discuss programming, goals for the week, any questions you may have and any specific childcare notes, etc.

Scouting Reports: At the end of each week, campers will receive a personalized Scouting Report detailing their strengths and areas for improvement. Players will be scouted on a variety of sports or FUNdamental movement skills, giving them an opportunity to demonstrate skills and techniques learned throughout the week.
Frequently Asked Questions
Snacks: Lunch will not be incorporated into any schedule. All campers must bring their own water and snacks. Please note we are a nut-free camp and we will be strictly enforcing a no-sharing policy of any food or drinks.
Sunscreen, hat and athletic clothing.
Full water bottle (water will not be available on-site to refill).
Running shoes - no cleats.
All sports equipment will be provided. If you child brings their own equipment please make sure it is labelled appropriately.
Unfortunately we will not be creating the group of up to 5 participants as we want all families to be comfortable with the campers that their children are interacting with. It is up to the Host Family to coordinate with other families to create their Mini Camp group. We can accept groups with anywhere from 1 - 5 campers, however, the fee for the week will not change depending on the number of participants.
Unfortunately, we are only able to offer 2 - 3 hours of daily programming per Mini Camp as a result of facility and staff restrictions. Working outside with kids in an active setting can be quite demanding and we will have just one staff on-site for each Mini Camp - we want to ensure our staff are able to offer the best 2 - 3 hours of programming possible.
For all 2-hour Mini Camps, there will not be any washroom access. Please ensure that your child uses the restroom before attending the program. Should there be any washroom accidents or emergencies, our staff will of course contact the parents right away.
All 3-hour Mini Camps must take place on the private property of one of the families who are participating, and there must be a washroom available to the campers and coach should one be needed. We strongly encourage washroom use before and after the program to avoid entering any indoor facilities, but understand this may not always be possible during a 3-hour program.
Each Host Family is responsible for providing the location of the Mini Camp. Our programs can take place in either a local park or the backyard of one of the families who are participating in the Mini Camp. Please note that programs will only take place outdoors.
If you are a Host Family, click here to start to the process of booking a Mini Camp. Only the Host Family needs to complete the form. The Host Family will provide us with the contact information for the other participating families, who we will then contact directly.
Our Camp Directors that we initially envisioned running our much larger summer camps will be running these Mini Camps. They have lots of experience working with kids in a camp setting and we are confident that they'll be able to run great Mini Camps!
Cancellations by Participants:
In the event of a cancellation of a Mini Camp program by a host family, for any reason, all fees paid are non-refundable. While the number of participants within your Mini Camp may change between the date of payment and the start of the Mini Camp, the fees for the program are a flat rate and therefore, no adjustments will be made to the price. Should you wish to replace or add a participant to your Mini Camp after registration has already occurred, contact our office for assistance.
Except as otherwise set out below, no refunds or credits will be provided to a participant who misses part or all of a Mini Camp.
Please note that there are no fees to transfer your Mini Camp week but it is unlikely that we will be able to accommodate a transfer based on the current demand and capacity of our Mini Camp programs.
Cancellations by True North:
If True North has to cancel a Mini Camp before the program commences due to, but not limited to, any of the following reasons, all fees paid will be fully refunded:
A staff member is unable to work the Mini Camp and True North is unable to provide a replacement staff
Public health restrictions change such that we are no longer allowed to run the Mini Camp
If a Mini Camp is cancelled by True North after it has already started (which would occur, for example, if anyone in the Mini Camp were to test positive or be suspected of having COVID-19), a prorated refund will be provided for any fees paid.
Inclement Weather:
In the event of inclement weather, we will be providing prorated credits only if there are 2 or more camp days cancelled due to weather – no credits or refunds will be otherwise provided due to weather cancellations.
Questions
Not sure a Mini Camp is right for you? Feel free to email us at info@truenorthcamps.com or call our office at (416) 619-1224 and we would be happy to further discuss this program.