Introduction
We offer baseball programs for boys and girls ages 4 - 14 of all skill levels throughout the school year! Our goal is to improve each player's baseball skills, with an emphasis on fun, fair play and teamwork.
Spring Training: Baseball Spring Training is a weekend clinic that focuses on fundamental skills and high quality repetitions to get players ready for the beginning of their season. Our instructors review the proper mechanics of hitting, fielding and pitching and provide the players with ample opportunity to practice each skill through a series of high-energy drills. In addition, various team concepts will be introduced including cut-off plays, pitcher fielding practice, and situational hitting.
Instructional Leagues & T-Ball: Our baseball and t-ball instructional leagues give players the opportunity to be a part of a team while still developing their baseball skills! Each week our outstanding coaches will spend approximately 20 - 30 minutes on skill-development drills, with the rest of the time spent on game-play.
Check out our Winter and Spring schedules below for more information about our upcoming programs!
True North Sports Camps' baseball programs are run by North Toronto Baseball Camp, which was started by the founders of True North Sports Camps. A staple in the Toronto community since 2007.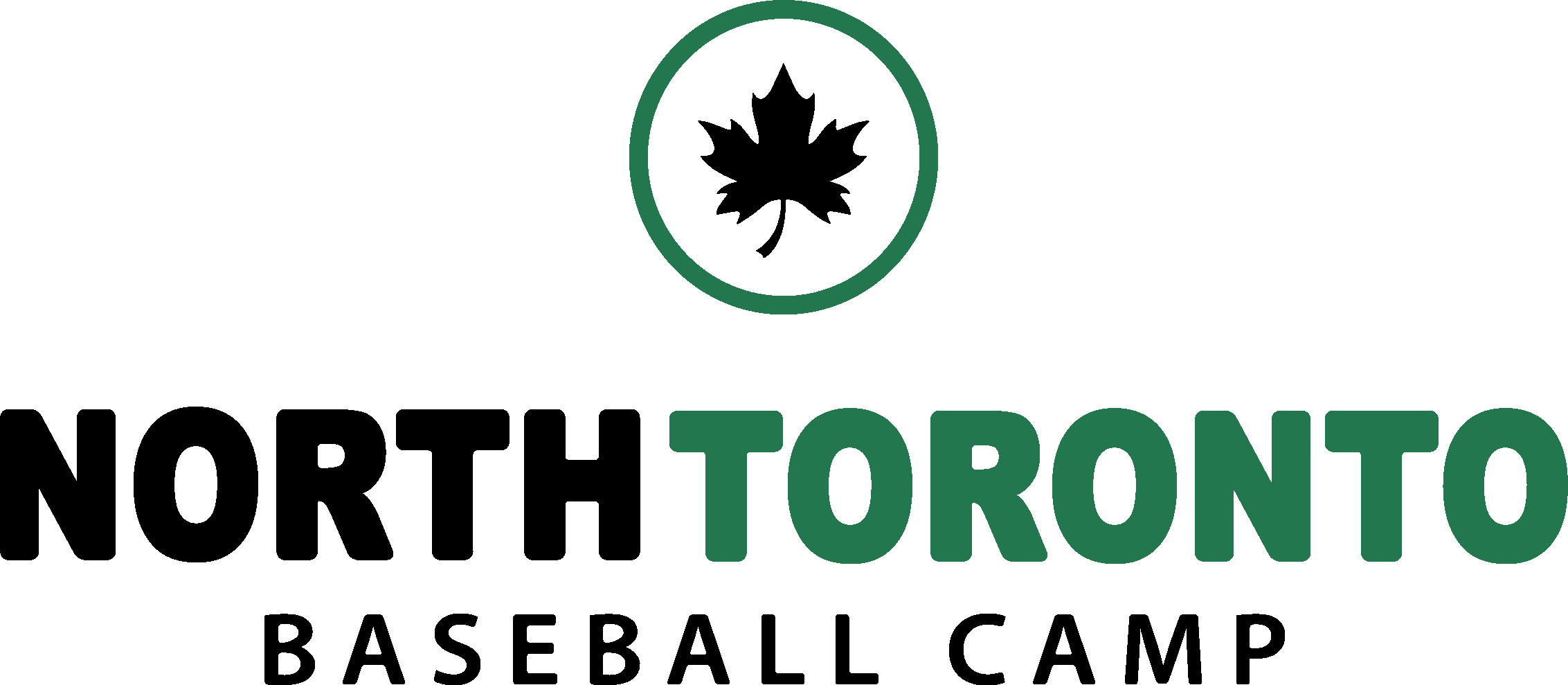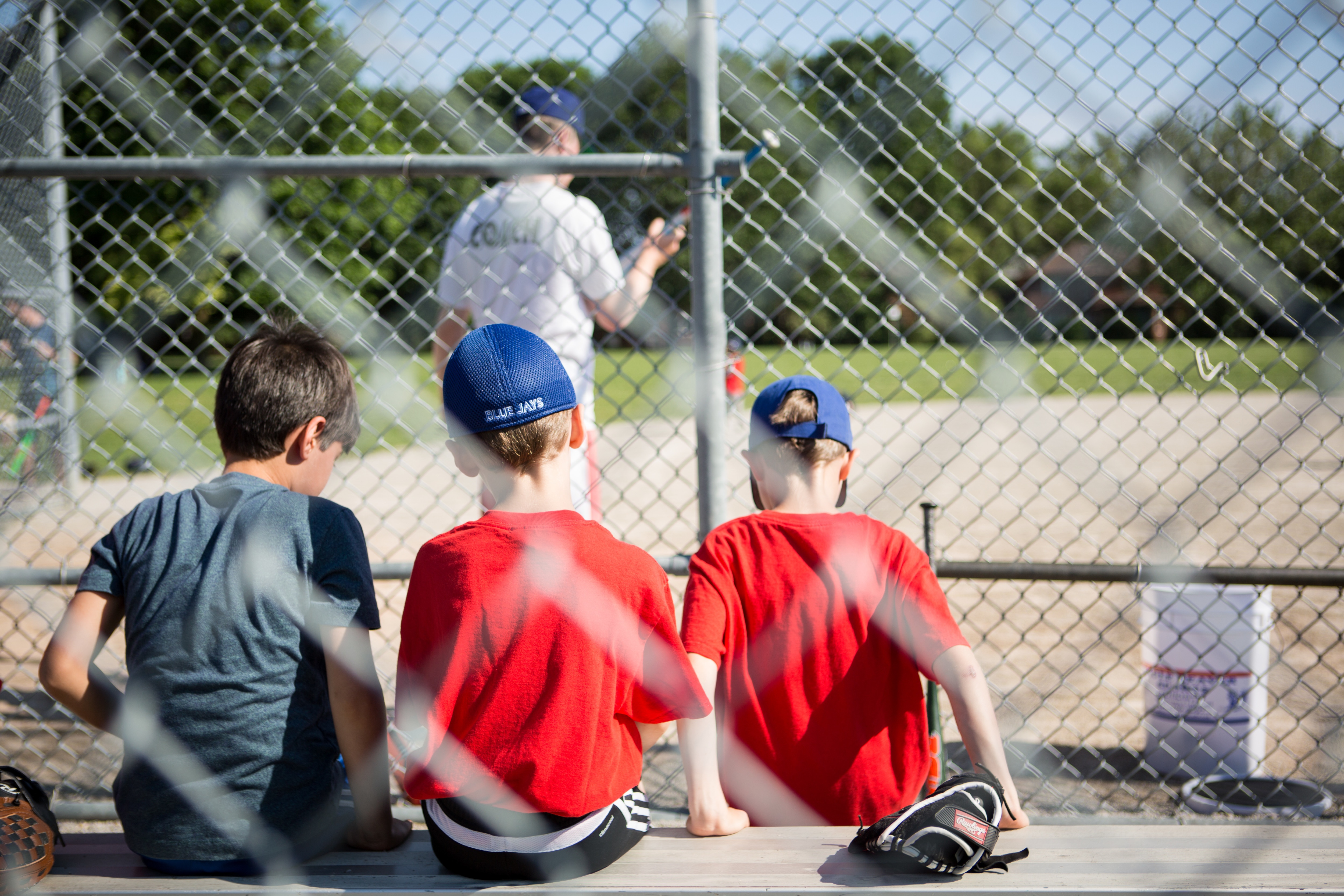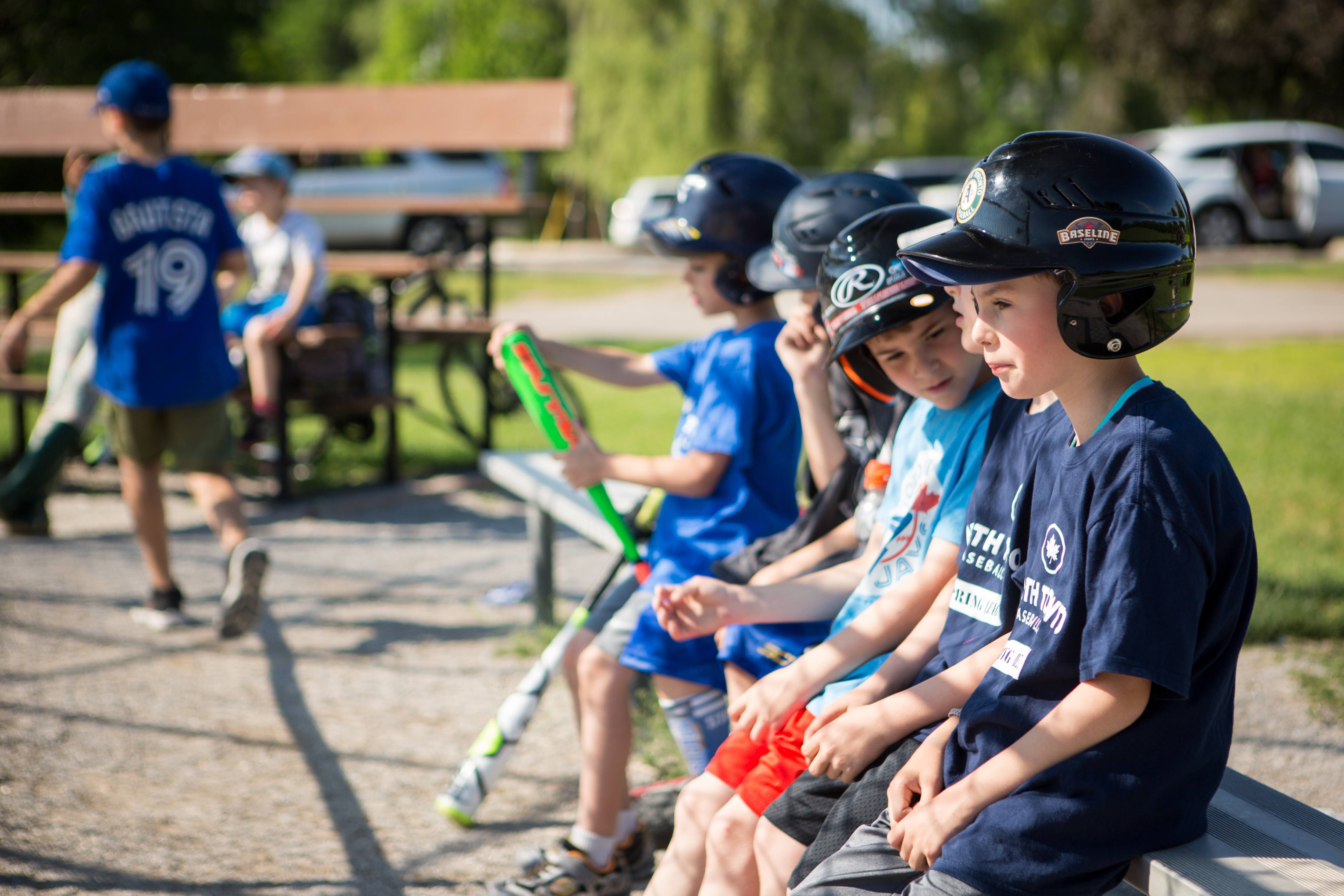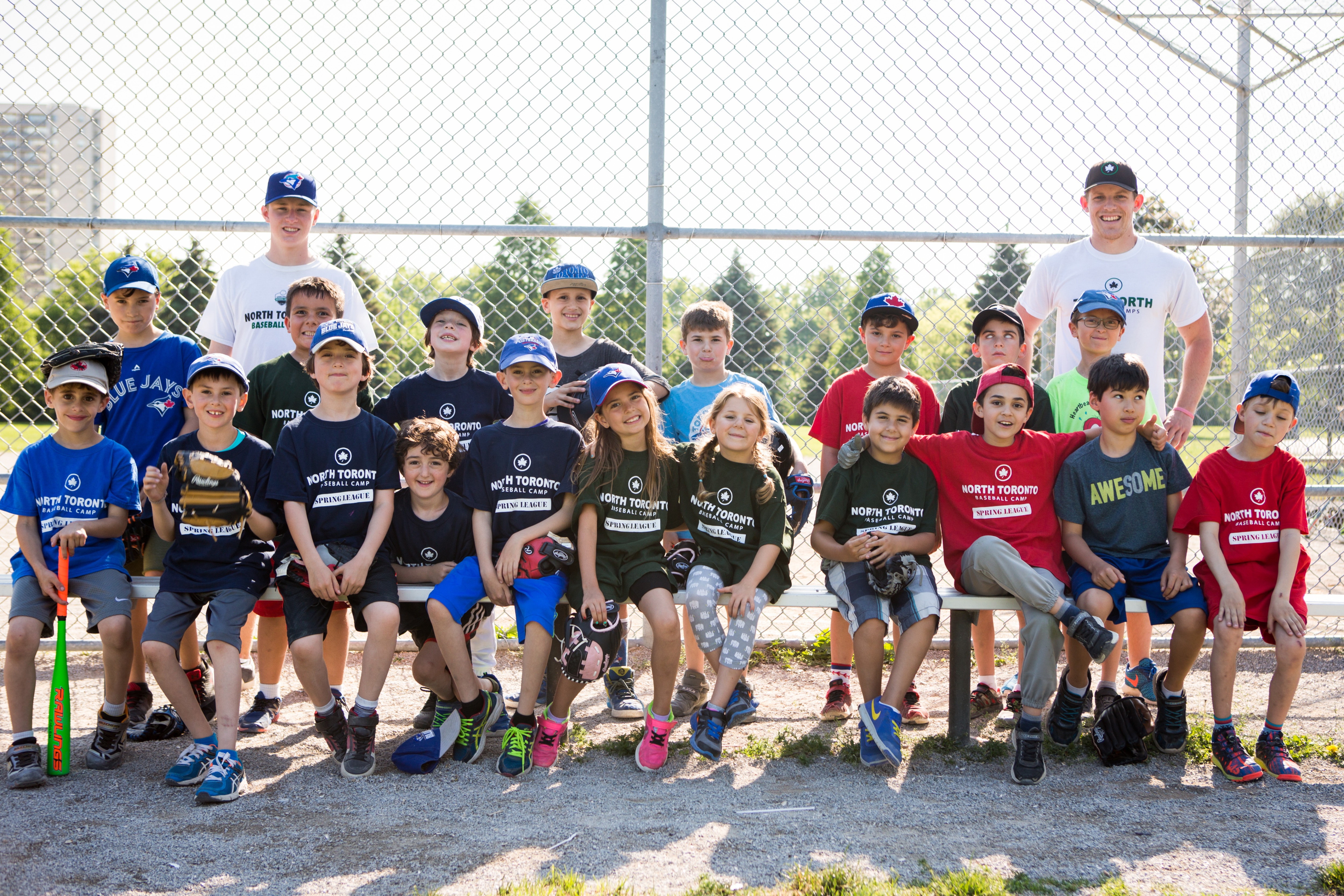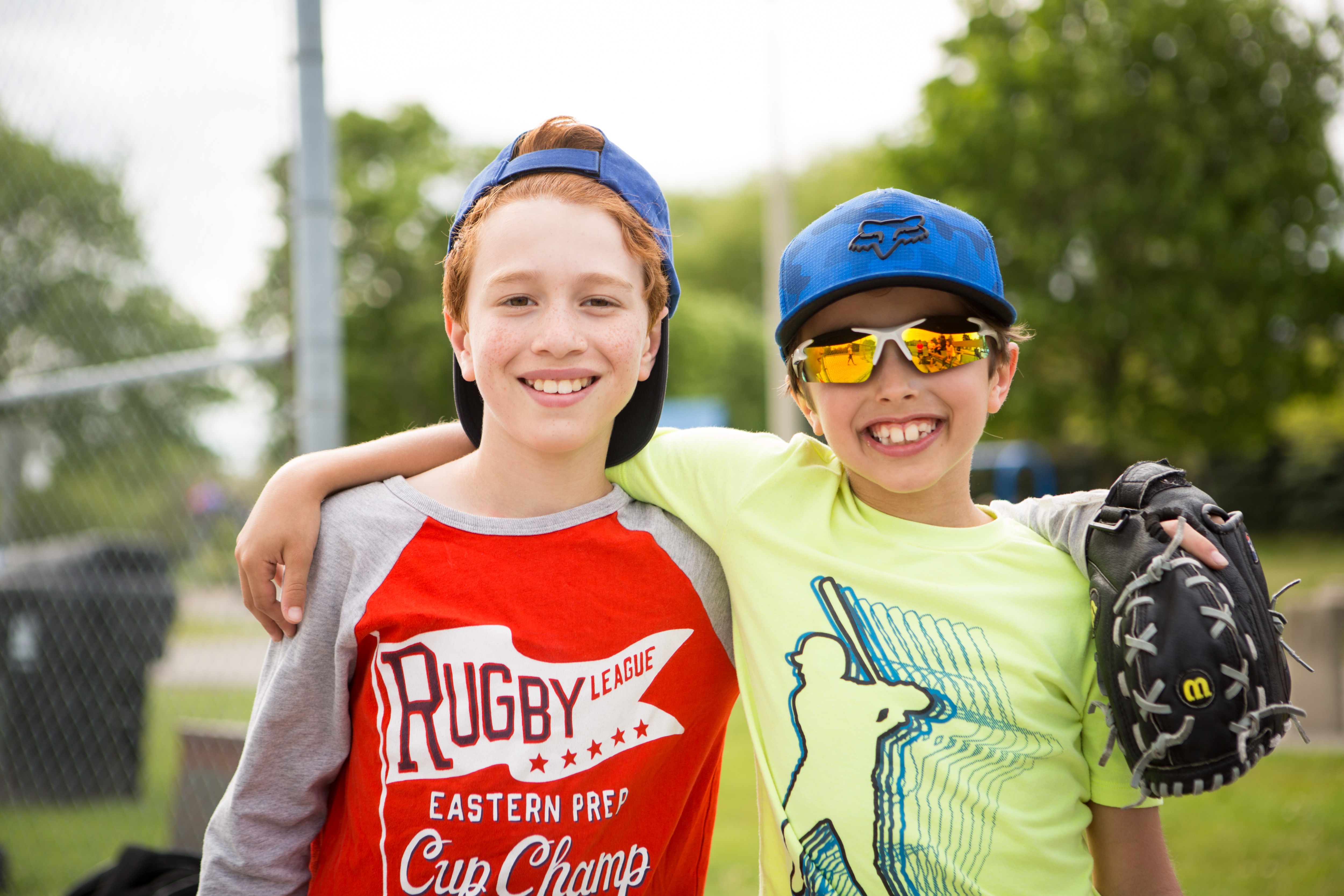 Spring Schedule (outdoors - please see our Weather Policy below)
| Clinic ID | Program | Day | Dates | Ages | Start Time | End Time | No. of Sessions | Location | Price | Sign Up! |
| --- | --- | --- | --- | --- | --- | --- | --- | --- | --- | --- |
| ST | Spring Training | Sat & Sun | Apr 28 - Apr 29 | 7 to 14 | 9:00am | 3:30pm | 2 | Memorial Park | $245 | Register |
| 32 | Instructional League | Tuesday | May 8 - Jun 19 | 6 to 10 | 4:00pm | 5:30pm | 7 | Viewmount Park | $250 | Register |
| 33 | Instructional League | Wednesday | May 9 - Jun 20 | 9 to 13 | 4:00pm | 5:30pm | 7 | Viewmount Park | $250 | Register |
| 35 | T-Ball Beginner | Sunday | May 20 - Jun 17 | 4 to 6 | 9:45am | 10:45am | 6 | 125 Chatsworth Dr | $180 | Waitlist |
| 36 | T-Ball Advanced | Sunday | May 20 - Jun 17 | 4 to 6 | 11:00am | 12:00pm | 6 | 125 Chatsworth Dr | $180 | Register |
Not sure whether to sign up for Beginner or Advanced T-Ball? Both programs are very similar to one another! In past years, younger players have tended to register for our Beginner program while the older players have typically registered for Advanced. As well, those 5 and 6 year-olds with some t-ball/baseball experience or who are more athletically-inclined tend to be better suited to our Advanced program. Please note that our spring programs typically sell out, and once full, we are unable to accommodate transfers.
Fees
Each clinic is priced differently to reflect the number of weeks and length of each session - see the schedule above for details. Please click here for information about our cancellation policy and payment options.
Pricing Note
: Registration fees are subject to 13% HST
Weather Policy
Our spring programs take place outdoors in both rain and shine! As we do not have access to indoor facillities to use for programming in the case of inclement weather, there are two circumstances in which we will cancel a program:
(1) Poor Field Conditions (large puddles, extremely slippery conditions, etc.)
(2) Severe Weather (heavy rain with limited visibility, thunder/lightning, very strong winds, etc.)
If a session is cancelled before it begins, one of our Directors will contact parents via email as soon as possible. If you do not hear from us in advance, please assume the program is going ahead as scheduled. Our staff may decide to cancel a session on-site if field conditions worsen or severe weather presents itself during a program. In that case, our coaches will ensure the safety of all participants and telephone parents to arrange for early pick-up.
If a session is cancelled before it has started or within the first half, we will try our best to schedule a makeup session if not families will receive a credit for the full session, which can be used toward any camp or clinic with us in the future (there is no expiry). If a session is cancelled during the second half, we will try to make up the missed time during another session, but no credit or refund will be provided. Given that Spring Training takes place over just one weekend, a "session" refers to one day of the program.
Questions
Not sure what program is right for you? Feel free to email us or call our office at (416) 619-1224 and we would be happy to further discuss our programs.