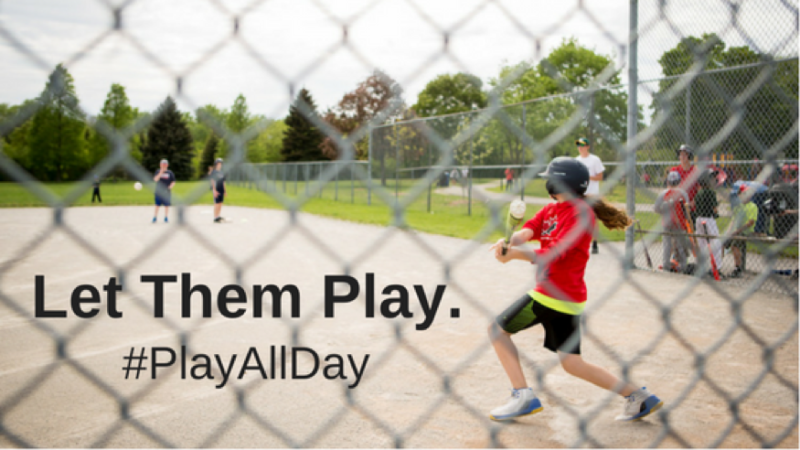 As 2018 is fast approaching, we wanted to share with you a few exciting updates to look out for at our sports camps in the new year! See below for more information about our new bus routes, Girls Baseball Camp, Etobicoke Flag Football Camp, and more!
What's New This Summer:
Our 2018 summer camp registration is NOW OPEN! Be sure to check out our website for the latest information about our 2018 summer sports camps.
You will notice a few differences this year, including…
Toronto:
Leaside Bus Stop
We are extending our depot bus service to include a stop at Maurice Cody JPS! You can now get to any of our Toronto summer camps from east of Bayview. Check out our full transportation schedule available here.
Girls Baseball Camp
While all of our sports camps are co-ed, we started a girls-only baseball camp last summer to encourage more female athletes to pursue their passion for the sport. It was such a hit that we decided to add a second week in 2018! You can now join us in July (Week 2: July 9 – 13) or August (Week 5: July 30 – Aug 3).
Junior & Senior Multi-Sport Camp
We accept a wide range of ages at our Multi-Sport Camp. While we have always operated it as a "Junior" and "Senior" program, this year we have officially divided it into two separate camps.
Etobicoke:
Flag Football Camp
In addition to our Baseball (ages 7 – 14) and Multi-Sport (ages 4 – 12) summer camps at Rosethorn Junior School, in 2018 we are adding Flag Football as well for boys and girls ages 7 - 14! This non-contact sport is a great way to improve your young athlete's football skills in a safe and encouraging environment. From the skills combine to the draft, we make campers feel like they are in the pros!
New Locations:
Markham & Whitby
We are extending the True North experience to Markham and Whitby this summer with Baseball (ages 7 – 14) and Multi-Sport (ages 4 – 12) summer camps! For our Whitby campers, we are offering the added convenience of depot bus stops in Ajax and Pickering. In both Markham and Whitby, we are offering a 30% discounted early bird price for registrations received before February 15th! Sign up today: click here.
What's Happening this Winter & Spring in Toronto
Winter Clinics
We are offering soccer (ages 6 – 10), flag football (ages 9 – 13), basketball (ages 6 – 13) and baseball (ages 4 – 13) after school and weekend recreational clinics throughout January, February and March! Our skill-development programs are taking place in the gyms at Leo Baeck and St. Clements as well as the covered turf field at St. Michael's College. Check out our full clinic schedule online.
The following programs will open for registration on January 10th
Multi-Sport March Break Camp
For the second year in a row, we are offering a Multi-Sport March Break Camp for boys and girls ages 4 – 12 at Branksome Hall! Our goal is to expose campers to a wide variety of sports in order to develop fundamental movement and sport skills with an emphasis on fun, fair play and teamwork. Join us for an active week where campers get to try out a variety of different sports.
Baseball Spring Training
This year our Spring Training clinic is taking place on the April 28/29 weekend at Memorial Park (Eglinton and Spadina). Our coaches will review the proper mechanics of hitting, defense and pitching and provide the players with ample opportunity to practice each skill through a series of high-energy drills. In addition, various team concepts will be introduced including cut-off plays, pitcher fielding practice and situational hitting. If your team is interested in attending, let us know and we can set up a team discount.
Sunday T-Ball
Our Sunday morning T-Ball Instructional League for ages 4 – 6 is back again by popular demand! Once again we are offering players the option of participating in either the beginner or advanced program. Do not wait to sign up for this league as it quickly sells out!
Check out our 2018 Program Guide for more information. We hope that you will join us in 2018!