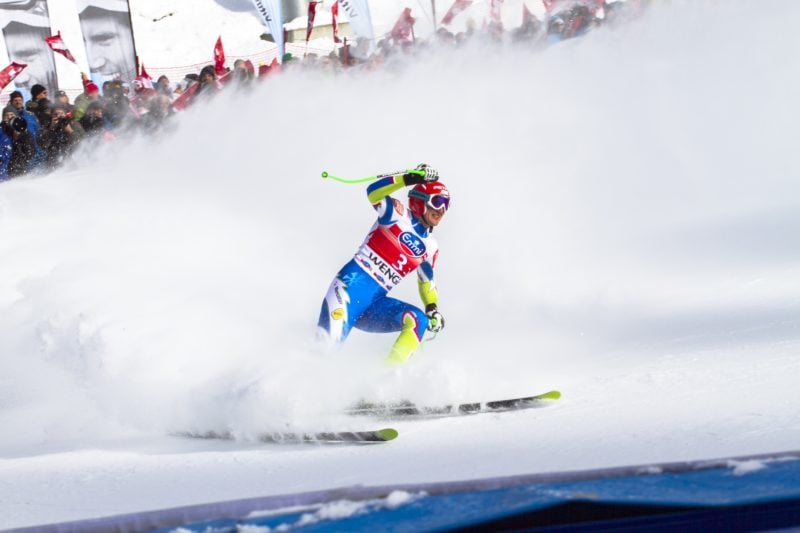 The 2018 Winter Olympics is just one week away and we couldn't be more excited for one of our favourite international sporting events. What's better than best-on-best competition playing for the love of the game? There are always plenty of inspiring stories to get excited about, and you often find yourself rooting for athletes in sports you rarely watch as a sense of national pride. As we get ready for the Opening Ceremonies, the following is a preview to get you all set.
What you need to know
Location: Pyeongchang, South Korea.
Key Dates:
Competition Begins: February 8, 2018
Opening Ceremonies: February 9, 2018
Closing Ceremonies: February 25, 2018
Where to Watch: CBC will be covering the Olympics from February 9-25.
Top Storylines
1. New Sports
The Winter Olympics will feature four new sports in Pyeongchang:
Alpine team skiing
Big air snowboarding
Mixed doubles curling
Mass start speed skating
2. The Nigerian Women's Bobsleigh Team
The Nigerian women's team will be the first African country to compete in bobsleigh at the Winter Olympics. A modern day "Cool Runnings", driver Seun Adigun and brake women Ngozi Onwumere and Akuoma Omeoga are former track and field athletes in search of Olympic gold.
3. No NHL Player's in Men's Ice Hockey
For the first time since 1998, the Men's Ice Hockey competition will not feature NHL players. Rosters will be composed of a mix of players from European Leagues, US College programs, Junior Leagues, and retired NHL players.
4. Women's Ice Hockey: Canada v. USA
Canada or USA? One of the best rivalries in team sports, Canada is looking for their 5th Gold Medal in a row! Led by captain Marie-Philip Poulin and goaltender Shannon Szabados, Canada's women have been absolutely dominant in international competition.
5. The Russian Sochi Doping Scandal
The International Olympic Committee (IOC) announced that it was banning Russia from the 2018 Olympics as a result of its alleged state-sponsored doping program. As such, the IOC will only allow certain Russian athletes to participate individually under the designation of Olympic Athlete from Russia.
Canadian Athletes to Watch
Since the launch of the Own the Podium campaign in 2005, Canada has excelled at the Winter Olympics winning 26 medals in Vancouver 2010 and another 25 in Sochi 2014. Here are six Canadian athletes to watch out for this year:
Tessa Virtue and Scott Moir (Figure Skating)
Virtue and Moir will be Canada's flag bearers at the Opening Ceremonies! After wining gold at the 2010 Games in Vancouver and silver medals in Sochi, Virtue and Moir are looking to add to their already decorated careers.
Ivanie Blondin (Speed Skating)
Blondin's signature event is mass start speed skating, one of the new Olympic events. She is the reigning world champion, winning gold in 2016, and is one of Canada's top medal hopefuls for Pyeongchang.
Mark McMorris (Snowboarding)
McMorris was involved in a near-fatal crash while snowboarding last March. Now fully recovered, the seven-time X Games champion is ready to represent Canada in the inaugural big air event.
Kaillie Humphries (Bobsleigh)
Humphries is looking to win her third Olympic bobsleigh gold medal in a row! The two-time Olympic champion is hoping to defend her title and so far this season, Humphries ranks second overall in the World Cup standings.
Alex Harvey (Cross-Country)
Entering his third Olympic Games, Harvey is currently ranked fourth overall in the world and is a legitimate medal threat in multiple events. The anchor of Canada's relay team, let's hope we get to see his infamous air-guitar celebration!
---
So tune into CBC this winter and cheer on Team Canada! Let us know which sports and athletes you are most excited to see by commenting on our Twitter account or posting below!