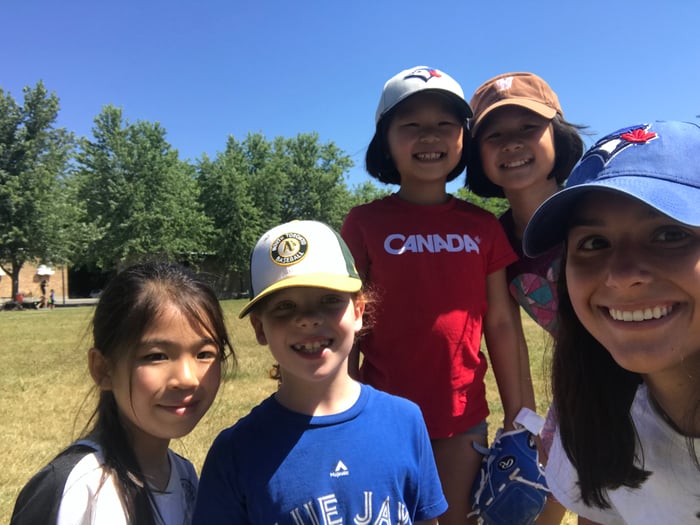 On May 22nd, we made the most difficult decision in the history of True North Sports Camps: we cancelled our summer day camps as originally planned.
This was not a decision we took lightly. Planning for this coming summer began in August of 2019. As soon as the last day of camp finishes, our staff work full-time to wrap up the summer and look ahead to the next year. Finalizing our programming, choosing locations, and selecting dates all take place 12 months in advance.
That being said, the health and safety of our campers and staff is our number one priority and considering the nature of our programming, we simply could not foresee being able to conduct our camps in the same manner as they have been run over the past 14 years. Summer camp is what we do and love, and while it was a difficult decision to make, we did so carefully and thoughtfully in light of these extraordinary circumstances.
Introducing: True North Mini Camps!
At True North, camp means EVERYTHING to us. That is why we have made it our top priority to ensure that your children have the option to remain active and social this summer. Since March, we have been working hard to reimagine our camps as we currently know them to instead offer modified programming that will comply with all physical distancing and safety requirements.
True North is excited to launch our new program for summer 2020: True North Mini Camps.
What are Mini Camps?
True North Mini Camps are private programs located in your backyard or local park, operated by a dedicated instructor. Mini Camps will be offered for 2 or 3 hours per day from Monday to Friday at a time slot convenient for you. We will send an instructor to the location of your Mini Camp with all of the necessary equipment for each sport and a schedule for each day. All instructors will be senior staff members and will be specifically trained to carry out this program.
Mini Camps are designed to be an organized multi-sport program that is customizable by a Host Family in terms of programming and attendees. Although we are unable to operate day camps in our traditional format, our goal is to provide the highest quality supervision and sport instruction of your children.
What is a Host Family?
Mini Camps will not be possible without the support and initiative of our Host Families. Host Families will be responsible for providing a location – either a backyard or local park – as well as grouping together up to 5 participants. Based on current guidelines, participants may be siblings, neighbours, or friends. Think of it like hosting a birthday party!
COVID-19 Safety
First and foremost, our goal is to create a safe environment for your children during COVID-19. We are adhering to all Public Health requirements, which are constantly evolving. Our updated health and safety policies can be found online: click here.
If you are interested in learning more, visit our Mini Camps webpage (click here). As always, feel free to contact us with any questions or concerns: info@truenorthcamps.com or 416-619-1224.